Corby Business Academy celebrates GCSE success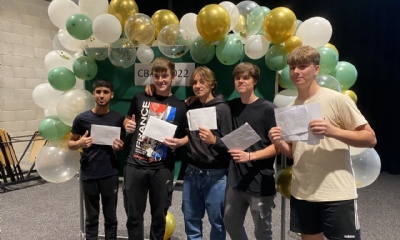 Students and staff at Corby Business Academy, part of the Brooke Weston Trust, are celebrating their fantastic summer 2022 GCSE outcomes.
This year saw the return of formal examinations for students taking GCSEs and other Level 2 vocational qualifications. This is the first time that externally verified assessments have been used to award grades since 2019.
The Academy's Principal, Simon Underwood, said; "Overall, the GCSE and vocational results are extremely pleasing, both for individual students and for the Academy as a whole.
As with the Year 13 students last week, we are so proud of the students' resilience and efforts during the pandemic. Yet again, it is important that I recognise the fantastic work ethic of students and staff alike. The positive environment and strong professional relationships have really contributed towards these results.
I am very pleased with the progress that these results demonstrate, going further than the national trends.
With our moral purpose being to enhance life and career chances for young people in our community, we are really happy about the students' achievements. Staff are already looking forward to the next academic year and can't wait for more student successes in the future."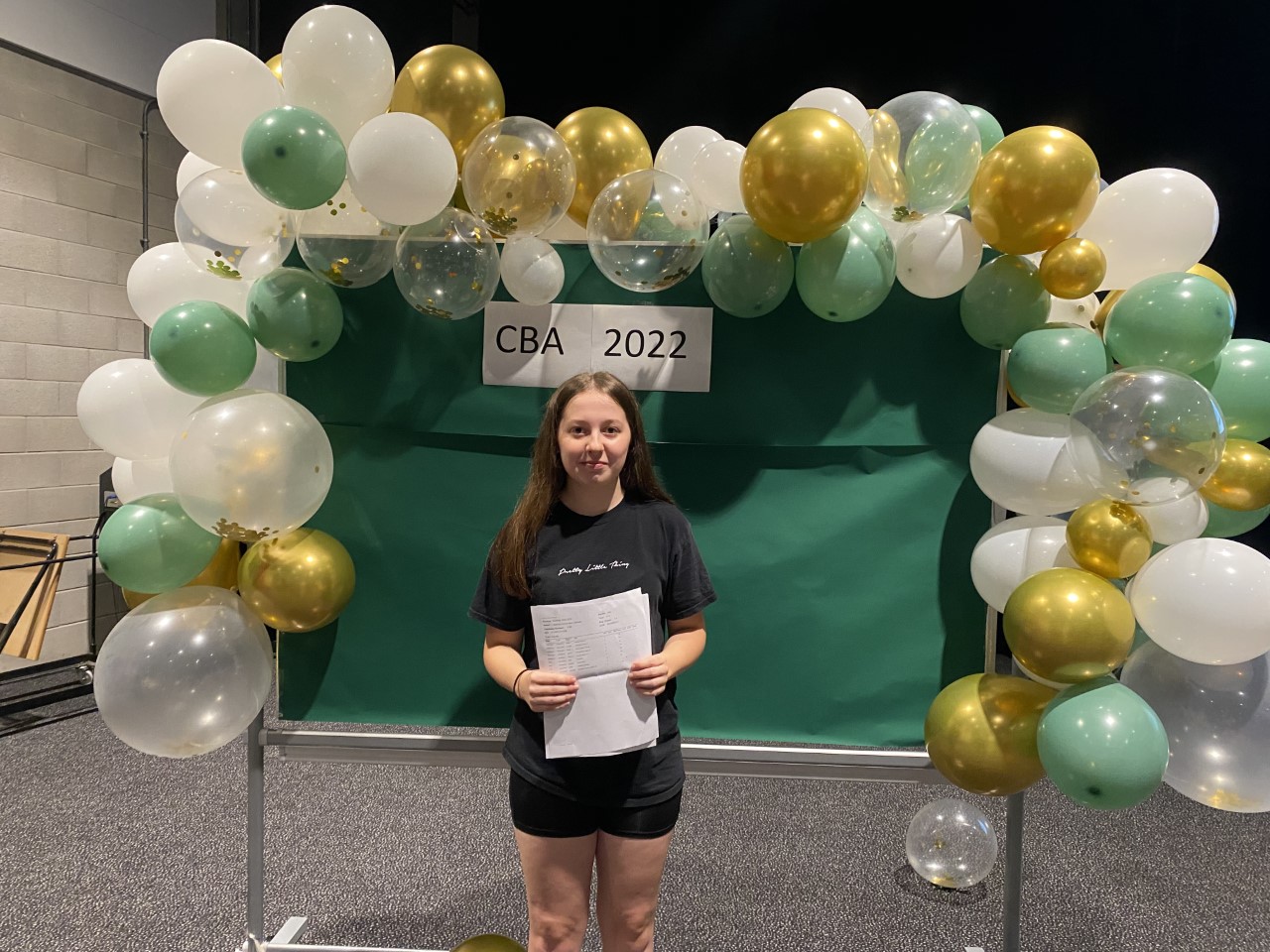 Bethany Wishart
Bethany Wishart, one of our top performers, achieved an amazing set of GCSE results, securing grades 9 - 7 across all of her subjects. She is thrilled and excited to be coming back to CBA sixth form to study Maths and Further Maths.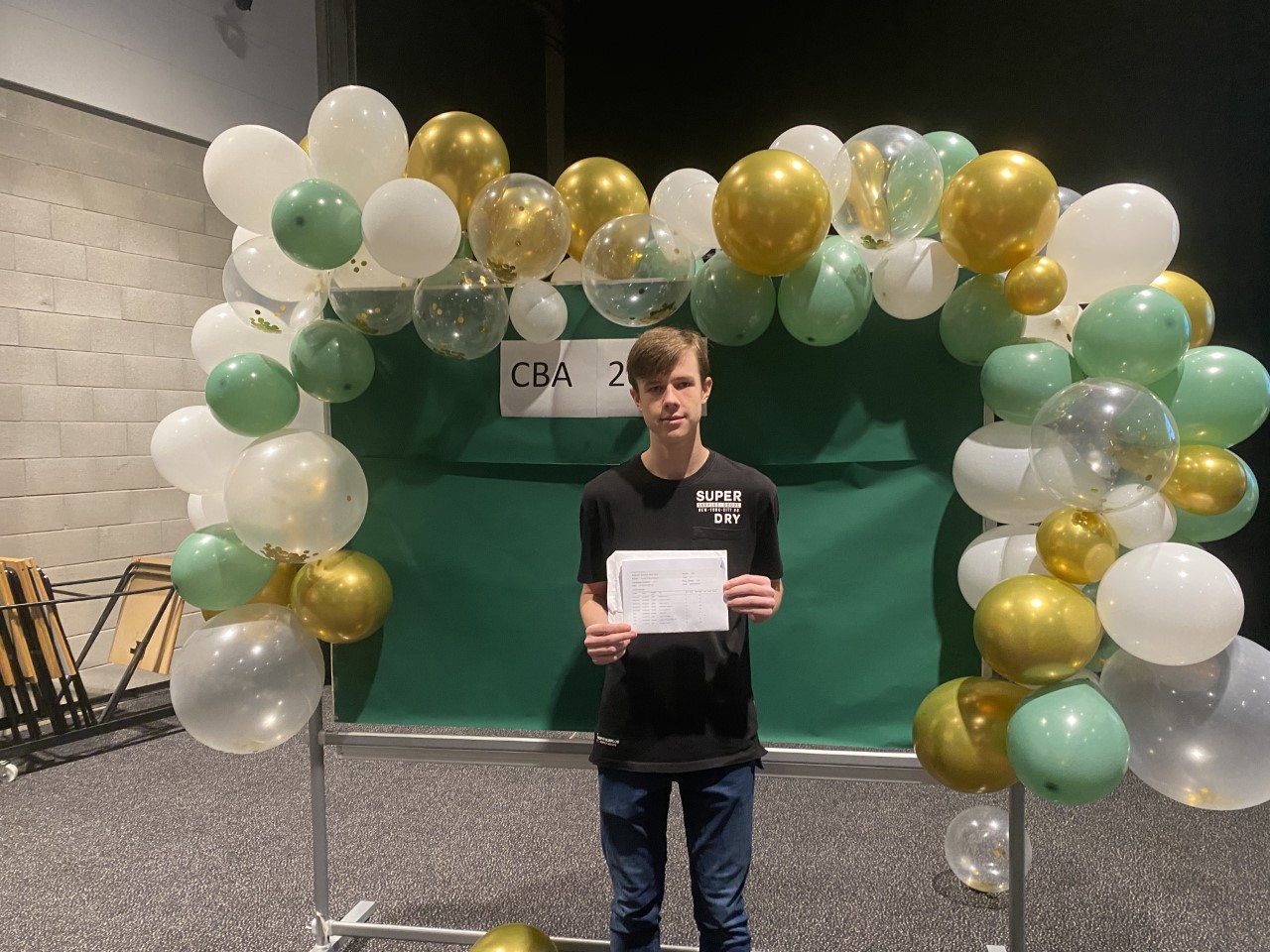 Lewis Gibbs
Lewis Gibbs is also very happy with his GCSE results after achieving three 9s, four 8s and two 6s. He is coming to CBA sixth form to study Maths, Further Maths and Computer Science. He would like to shout a big thank you to Mr Corbishley and Mrs Thompson for helping him succeed.
Sasha Lisenko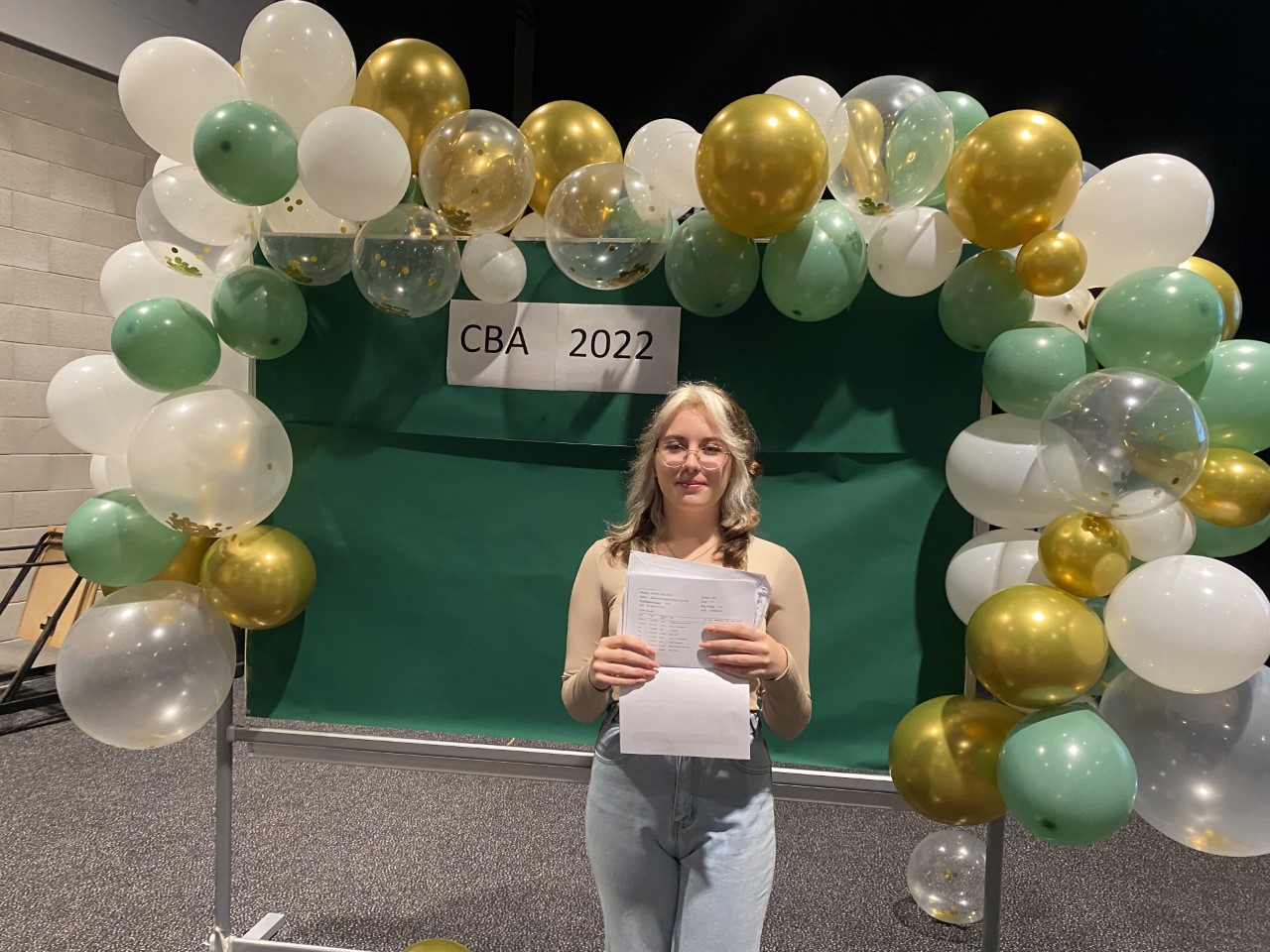 Sasha Lisenko made exceptional progress in all her subjects and says; "This an excellent and unexpected set of results. I didn't think I would get such high grades." Sasha will be going to Tresham college to study Social Science when the new term starts.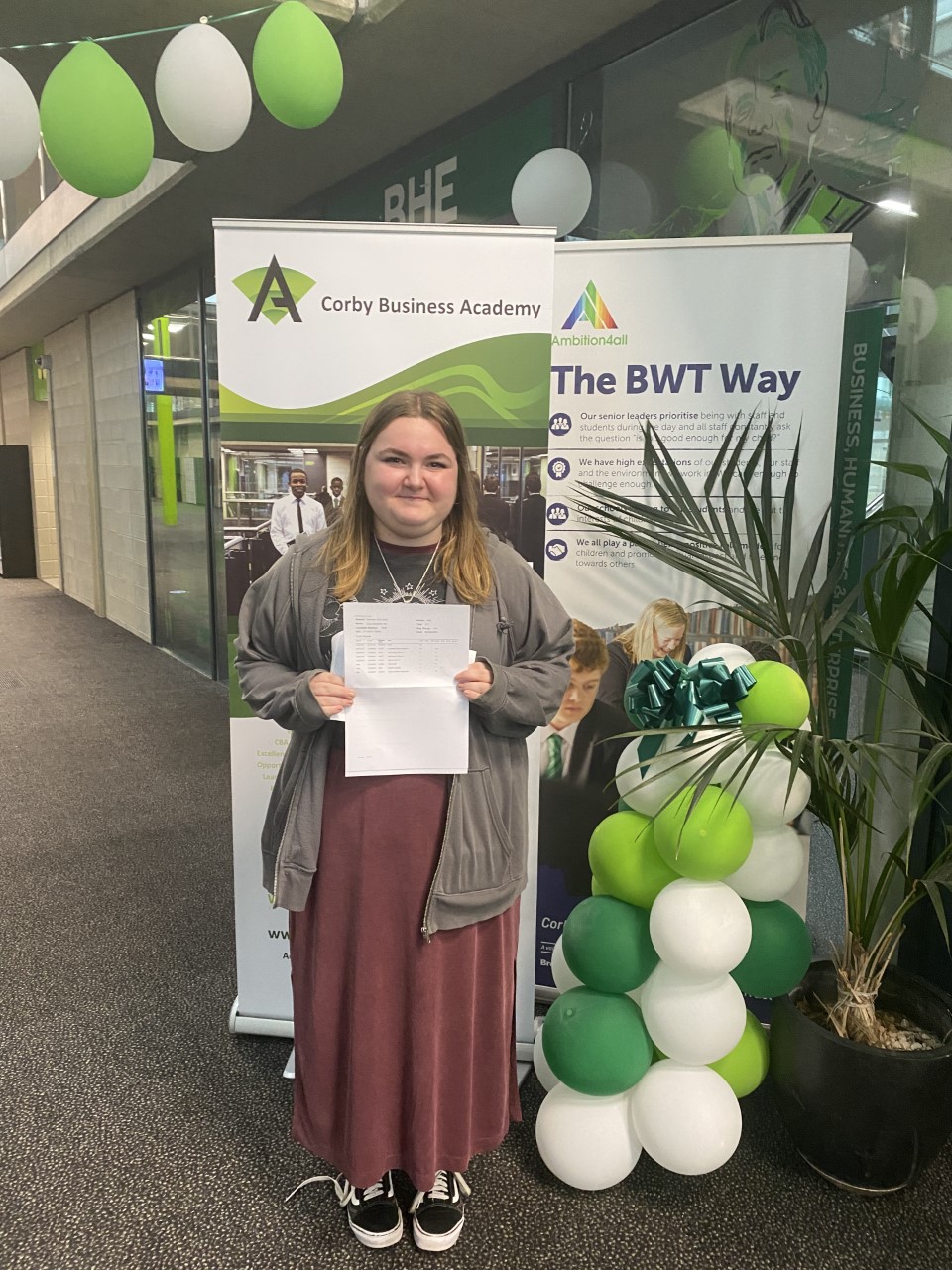 Lucy Hill
Lucy Hill said; "I feel great! I was so excited but nervous this morning." She was over the moon to receive 7 in Maths and is one of our top 5 students for progress. Lucy is excited to be starting sixth form here at CBA in September. She is off to go and celebrate with her grandparents now.
Timotei Rotariu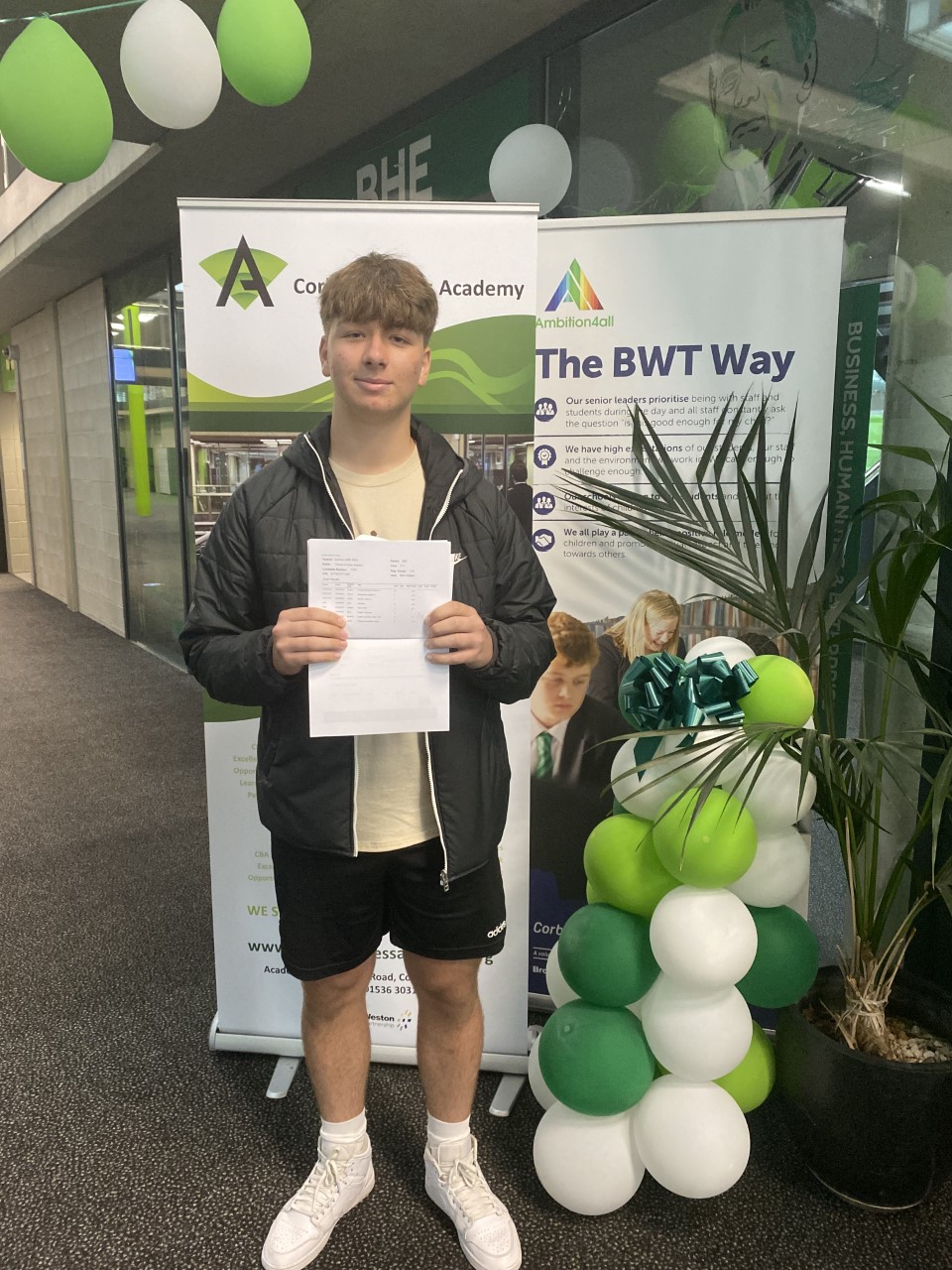 Timotei Rotariu received an 8 in Business as well as doing amazingly well in his other subjects. He is studying at Kettering Football club next academic year as they have an education programme to study sport. He is going to celebrate by competing in a football game later this afternoon.
Iman Ahmed
Iman Ahmed is another student who made exceptional progress. He said; "I feel great. I really didn't expect to get these results. I want to thank Mr Brooks with Maths and Dr Rowe for teaching me History. I was so awful at history - I never would have done that well."
Annika Copeland
Annika Copeland-another student achieving lots of top grades said; "I'm shocked but in a good way." She will be coming to CBA sixth form to study History and Maths.
Malina Garbulet
Malina Garbulet received 7s and 8s across all of her subjects. She said; "'I thought I would get 6s. I can't believe I've done so well!"