National Online Safety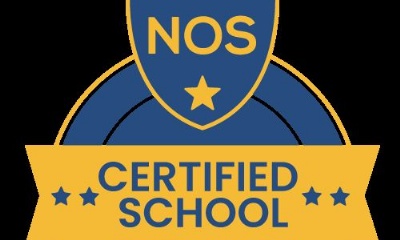 Certified School 2022-2023 Accreditation
We are delighted to announce that Corby Business Academy have shown our commitment to protecting our pupils online by working with National Online Safety and have achieved the Certified School 2022-2023 Accreditation.
The online world is posing an ever-increasing risk to children, and it is important that schools, parents and carers work together to take an active role in teaching children about online dangers. Learning how to act safely when using the internet is an incredibly important part of safeguarding our children.
Simon Underwood, Principal at Corby Business Academy, said: "This certification aligns with our commitment to Online Safety, as well as our curriculum vision and planning. We are pleased and proud to continue with the important work required around this topic. The vital partnership between parents and carers, students and schools quite rightly focuses on joint responsibility for Online Safety. We understand our role in today's society and also appreciate the vigilance of our families and community to support young people."
There are a number of valuable resources available to parents and carers via the platform. For more information and/or to sign up for a Parent/Carer account please click here.