Thinking of a Career in Teaching?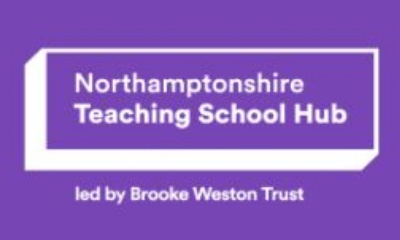 Train to Teach with Northamptonshire Teaching School Hub
The School-Centred Initial Teacher Training (SCITT) programme is a one year teacher-training course which enables you to train and develop your skills in the classroom.
Our SCITT course is ideal for people who are eager to learn on the job and make a difference in their community from day one. As a trainee, you'll be interacting every day with pupils and working as a member of teaching staff in a school local to you.
Our research-led programme is designed to give you plenty of practical experience as well as subject-specific training and a deep understanding of effective teaching methods.
You'll be in the classroom from September 2023 and will benefit from the support of a trained mentor throughout your training. At the end of our programme, you'll be awarded qualified teacher status (QTS) and postgraduate certificate in education (PGCE).
We are recruiting now for September 2023 in Secondary phase subjects:
English*, Maths*, Geography* and History.
*Generous government bursaries available
Interested?
Join our forthcoming events to learn more: https://northamptonshireteachingschoolhub.org/articles/5753
Speak to our friendly ITT Advisor, Charlie: 01536 397013 or email itt@northantsTSHub.org
Or apply for your teacher training course today: https://www.gov.uk/apply-for-teacher-training
Make a difference | Change Lives | Brighter Futures