Unit's Young Enterprise Awards and Celebration Event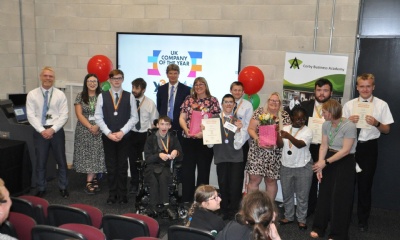 Robin Neighbour from Young Enterprise was invited to host an awards and celebration event at Corby Business Academy yesterday to celebrate the achievements of this year's Team Programme Company, 'Sprinkle the Magic'.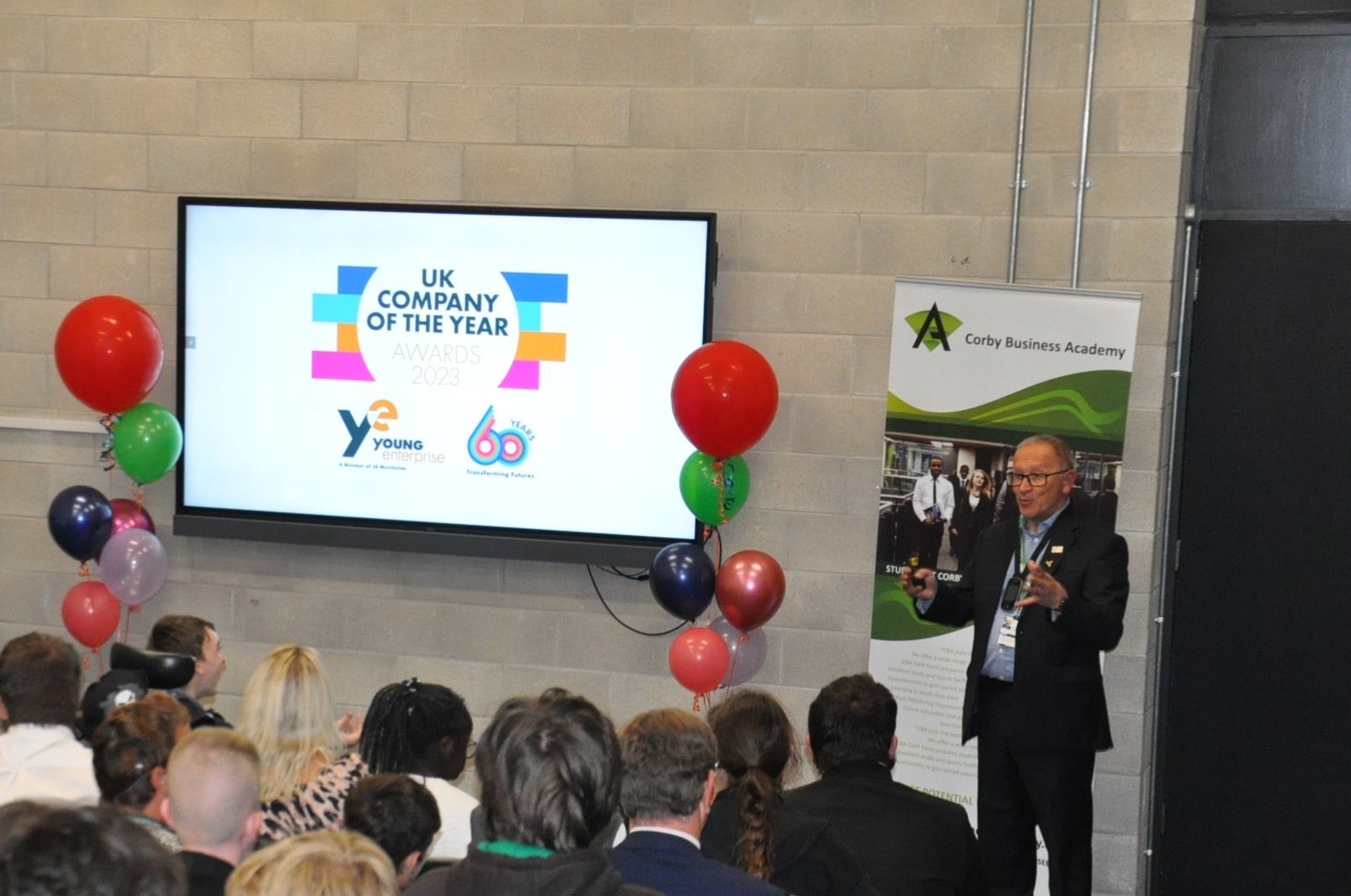 The students thought Robin was just coming to present their third award of the year for the Team Programme Best Presentation Competition but there were more awards to be announced and presented!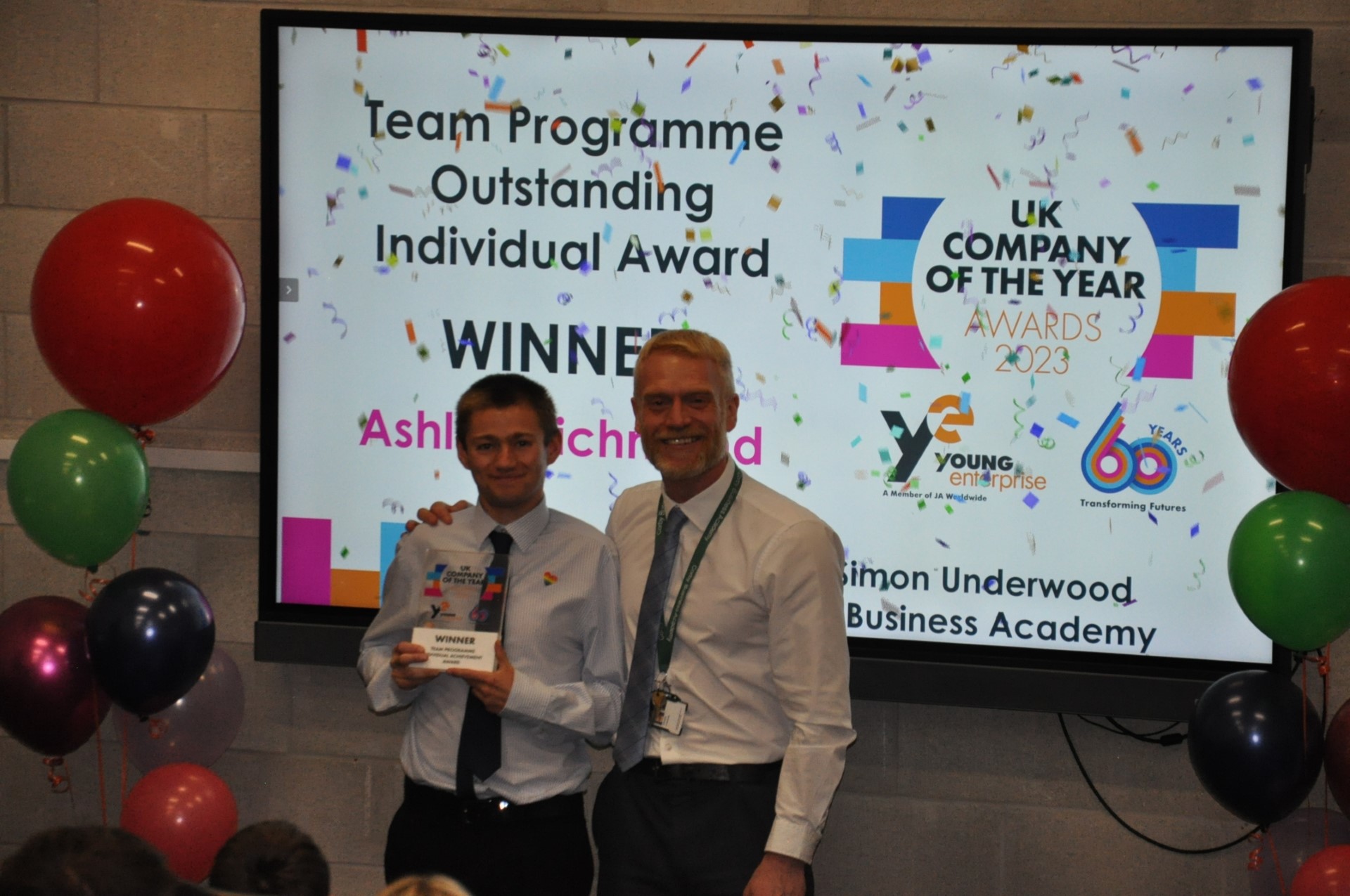 Simon Underwood, Principal, had the pleasure of presenting Ash Richmond, one of the managers, with the Outstanding Individual Achievement Award 2023. This award was open to any student taking part in the Team Programme this academic year across England, Wales, Scotland and Northern Ireland. The award is about recognising and celebrating the journey of a young person from when they started the Team Programme and the difference that it has made to them.
Nikki Clark, Sixth Form Tutor, nominated Ash for this award as he has made dramatic improvements in many areas including self-confidence, resilience and business skills. He always wants to achieve his best and help others to achieve.
Ash volunteered to be Managing Director of Sprinkle the Magic in September 2022. He has led the team exceptionally well, been fully involved in all activities and met challenges head on. With his leadership skills the team managed to get a hat trick, winning the Young Enterprise Team Programme Best Logo, Best Advert and Best Presentation competitions.
Bonnie Dunion, Business Adviser, RS, said; "I can see Ash has grown in confidence, and developed his personal skills throughout the course of the year. I have seen Ash become more independent in the classroom, leading discussions, thinking up ideas without being prompted and being a great person of support for his peers."
This year there were over 122 Team Programme companies taking part in the scheme and Sprinkle the Magic successes did not finish here.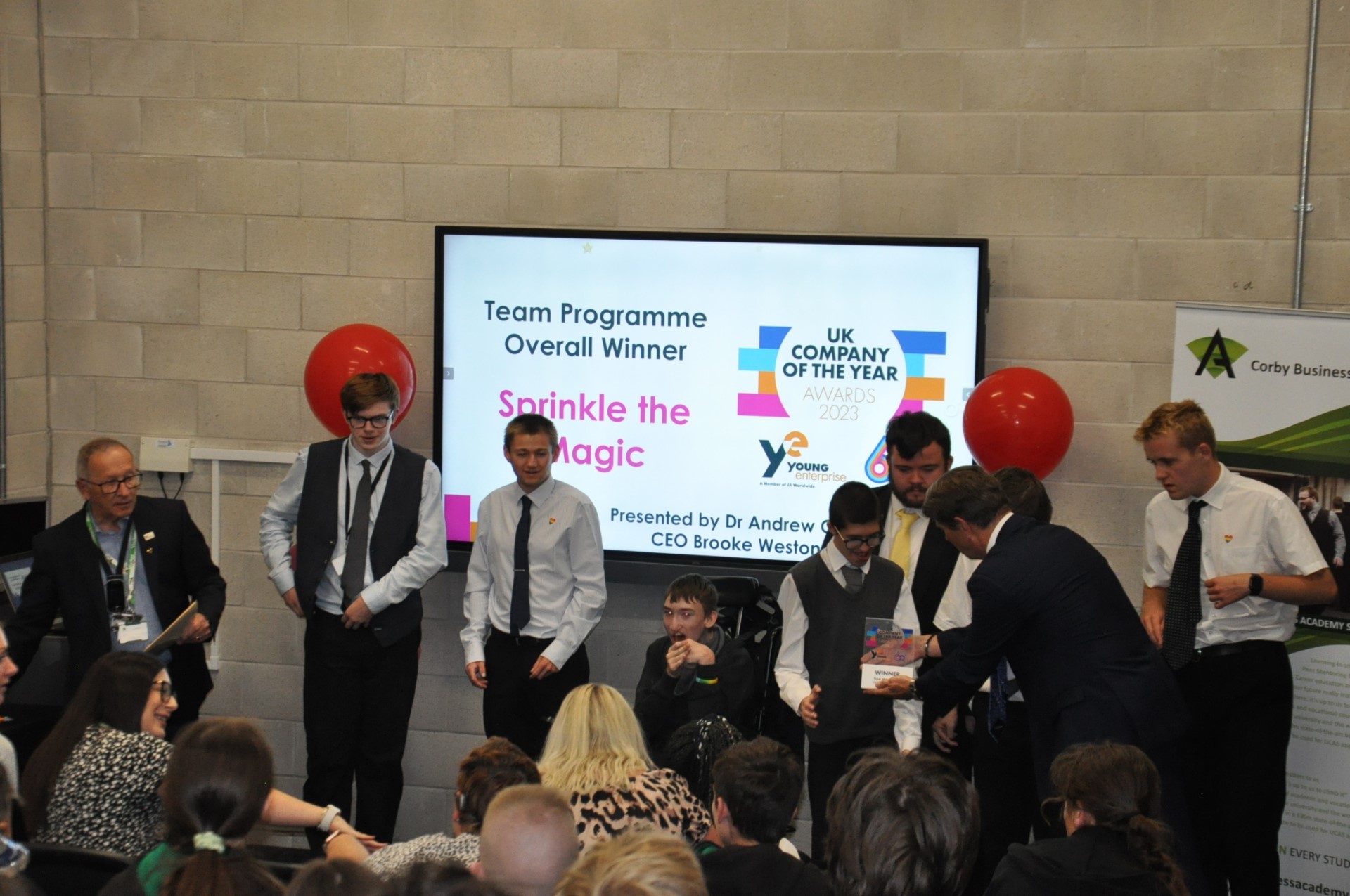 Dr Andrew Campbell, CEO Brooke Weston Trust, was invited to present the final award, Team Programme Company of the Year 2023.
At the event Sprinkle the Magic found out that they were the overall winners this year. The team accepted their trophy from Dr Andrew Campbell along with certificates and medals for each team member.
It has been an amazing year of achievements for Sprinkle the Magic. Congratulations to all!