Summer Concert - Music for Stage & Screen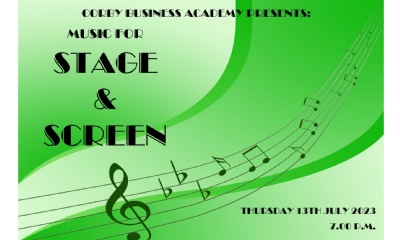 Students at Corby Business Academy showcased their musical talent in the 2023 Summer Concert; 'Music for Stage and Screen' at the Academy on Thursday 13th July.
Presenting a variety of numbers including themes from James Bond, Harry Potter and The Muppets, to classics including Bolero, Fly Me to the Moon and One Step Beyond, our CBA Harmonies, CBA Singers, Concert Band, Ensembles and Soloists gave a truly remarkable performance that was entertainment for all.
Simon Underwood, Principal, thanked the musicians and singers stating; "Your performance, skill and aptitude were appreciated and made me very proud.
Thank you for representing the Academy, the Music department and yourself so well, I am delighted with your commitment – both for this event and during your musical journey.
Being part of our musical community is something that I trust you enjoy, and I hope it gives you a sense of achievement.
Well done for everything, I look forward to more performances in the future."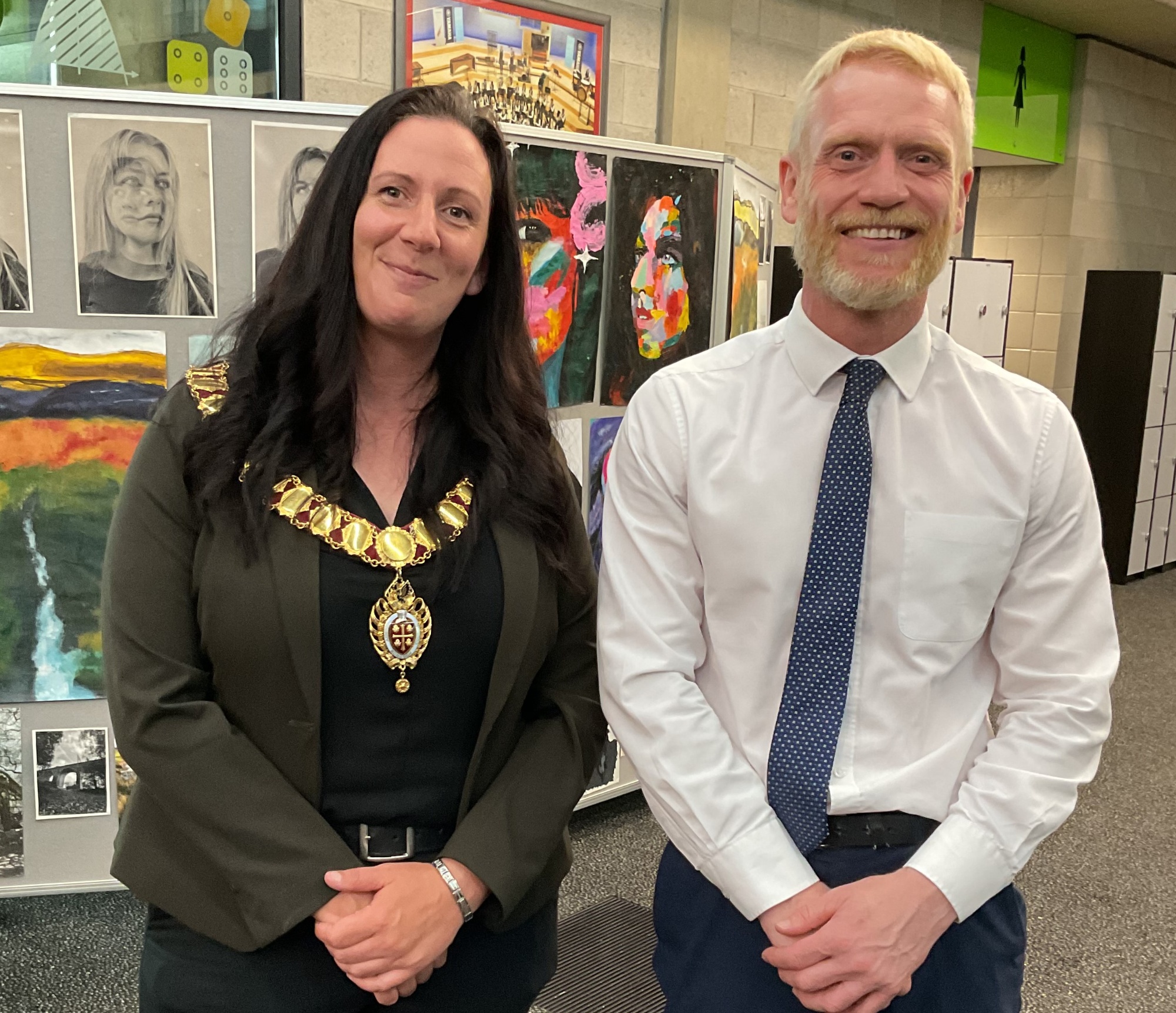 Corby Business Academy were delighted to host Corby's Mayor Leanne Buckingham to the event, along with Chair of Governors Niel Aveyard and Govenor Jenny Baker. Dr Andrew Campbell, CEO of Brooke Weston Trust was also in attendance.
Mayor Buckingham very much enjoyed the performance declaring; "It was an absolute pleasure to attend Corby Business Academy's Summer Concert. I was overwhelmed at the sheer number of young people who were involved in the event. There is clearly a great culture where the arts are supported by the school. It's imperative that young people are given the opportunity to not just to learn academic skills but in addition self development skills and self expression. It was impressive to see young people who had only been playing for the last year to be performing in a concert alongside their peers of seven years experience."
Corby Business Academy is extremely proud of their Award Winning Music Department. Their CBA Singers have recently competed in the finals of the National Festival for Music for Youth in Birmingham and our Senior Concert Band were part of the Massed Ensemble for the Music for Youth celebrations at the Royal Albert Hall.