Louis' Golfing Success!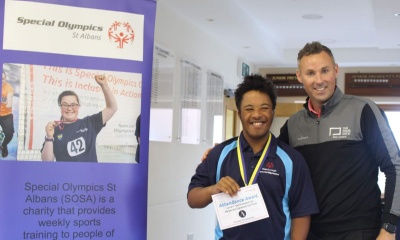 We are really proud of Louis who took part in the 2023 West Midlands Golf Tournament on the 2nd October.
Year 12 student Louis has been a member of Peterborough Special Olympics for over 6 years in their Equestrian & Golf groups. Sadly the Equestrian group was disbanded due to Covid forcing the closure of several local Riding Centres.
There are over a dozen members of the Golf division who meet regularly to be coached by the Professionals at the golf club on the driving range, course & pitch & putt. Louis enjoys all parts of the sessions, improving his skills, meeting up with team mates, building physical strength and exercise in the great outdoors.
This year the group has taken part in two competitions in St Albans and the 2023 West Midlands Golf Competition at Bromsgrove.
Louis enjoyed both days, meeting new people, playing in different clubs and practising his skills. As the youngest member he adapted really well to playing competition level and representing Team Peterborough.
Congratulations Louis!