CBA's Unit staff post lockdown video for students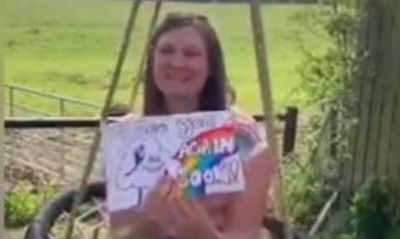 The staff at the Unit at Corby Business Academy have made a video encouraging students during lockdown.
The video features staff members signing messages and holding up colourful pictures of support. It also ends with guinea pigs eating a rainbow of fruit. It is just one of a series of online posts and messages that teachers from across our Trust are posting in order to keep in touch with their students and classes. The video has been very well received by Unit students and is available to view here.