Alumni
Chantal
Psychological and Behavioural Sciences Degree - University of Cambridge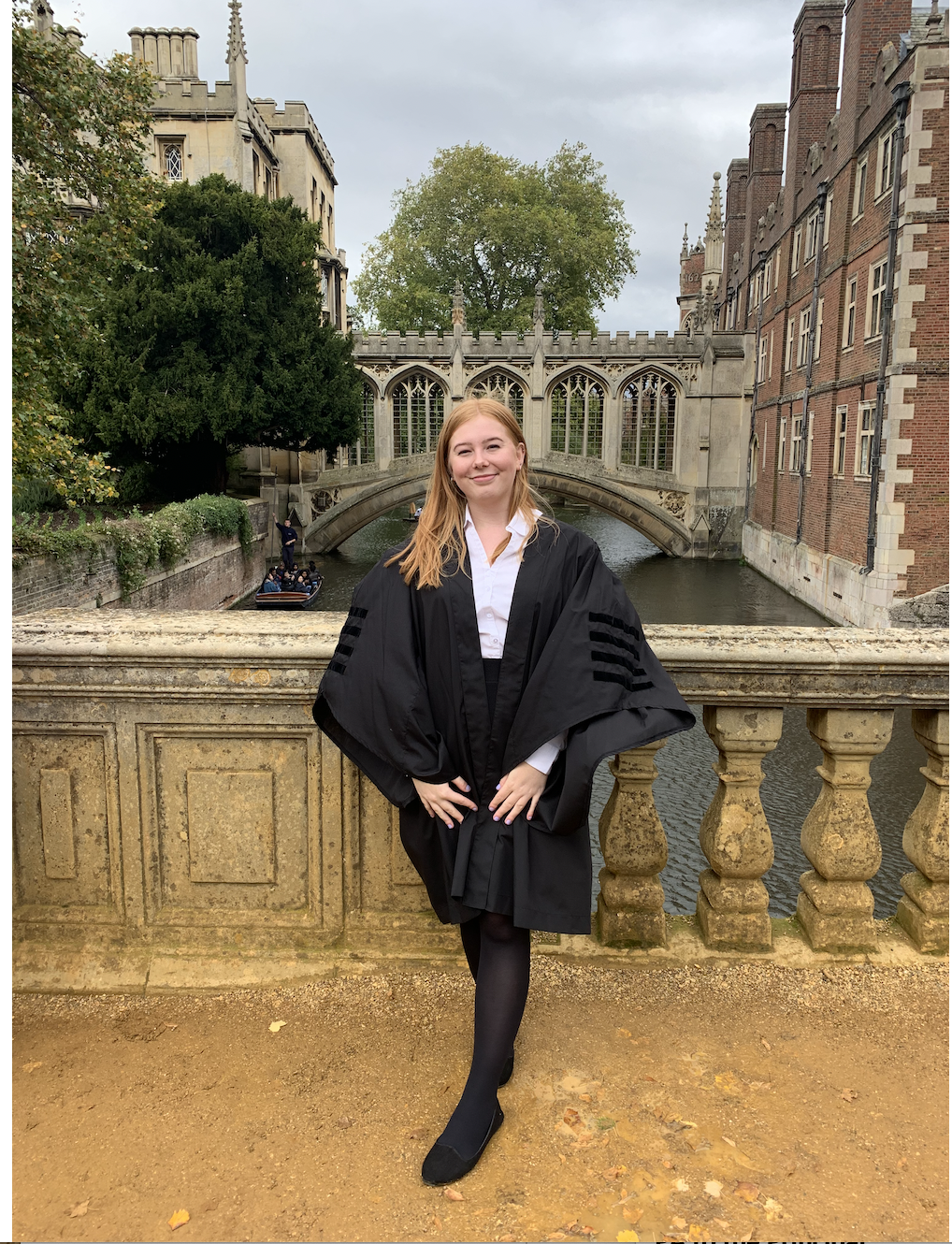 Chantal is our most recent Oxbridge student, after leaving the Academy in 2019 with two A*s in Art and Psychology, an A in English Literature and a B in Maths at A-Level. She is currently in her second year of studying a degree in Psychological and Behavioural Sciences at the University of Cambridge.
She said: "I struggled between doing English or Psychology at university, but in the end, I chose to do Psychology because of the flexibility of areas I can choose to study in at Cambridge, for example last year I did a mix of psychology, politics and biological anthropology.
"I am still very much enjoying being able to be flexible in my course, this year I am focusing on criminology and neurobiology alongside my psychology papers, this course means I do not have to be narrow in my profession and I get a chance to explore other areas before honing in on one or two.
"At the moment I am looking into either doing a master's here at Cambridge or completing a law conversion course. I then want to move towards a career in law or clinical psychiatry. I am really interested in the criminal justice system and how it judges, treats and assesses people, it also has some bridges to psychology, for example how mental illness is addressed in the system. On the other hand, my interest in mental illness also has strong ties to clinical psychiatry and how mental illness can manifest itself behaviourally and cognitively."
"I enjoyed English Literature, Psychology and Art equally at A-Level. Each is different in its own respect and so each provided a break from the problems/ stresses of the others. The care and immense help of all of the teachers at Corby Business Academy kept me interested and motivated in my subjects greatly. Teachers at A-Level that motivated me and will forever be remembered by me are Ms Anderson, Ms Barrett, Miss Boyd, Miss Wood and Ms Moore – without these people I would not be where I am today. I moved schools a lot when I was younger, and Corby Business Academy was the school I stayed longest in. The people I met, students and teachers will forever hold a place in my heart and I am forever grateful for the help and guidance I was given by them all.
"When I was still at secondary school, I completed work experience at the local dementia day care centre and also volunteered for our local Mind charity group. These two experiences greatly bolstered my understanding of psychological phenomena and its direct experience. Understanding first-hand what you are getting yourself into is important. This is also important for understanding the university experience itself - I went to two summer schools, one at Nottingham and one at Cambridge, both were crucial in giving me first-hand experience of a university environment.
"To any prospective Sixth Form students, the jump between University and Sixth Form is really not as daunting as it seems. The most important thing I would say is that you should do what you enjoy no matter what. If you choose something that you don't enjoy it will be really difficult to keep motivated to study and pursue this subject. Always do what you enjoy and look after your mental health above all else."
Josh

Computer Science - University of Leicester

Josh is currently studying for a degree in Computer Science at the University of Leicester. He left the Academy in 2019, with an A in A-Level Maths and two Cs in A-Level Further Maths and Physics.
He said: "I studied Computer Science as a GCSE and it utterly captivated me. It made me want to pursue the subject and continue on to a related career. I chose to study at the University of Leicester as the course allows me to specialise early on.
"As part of the course, we get to learn about (as well as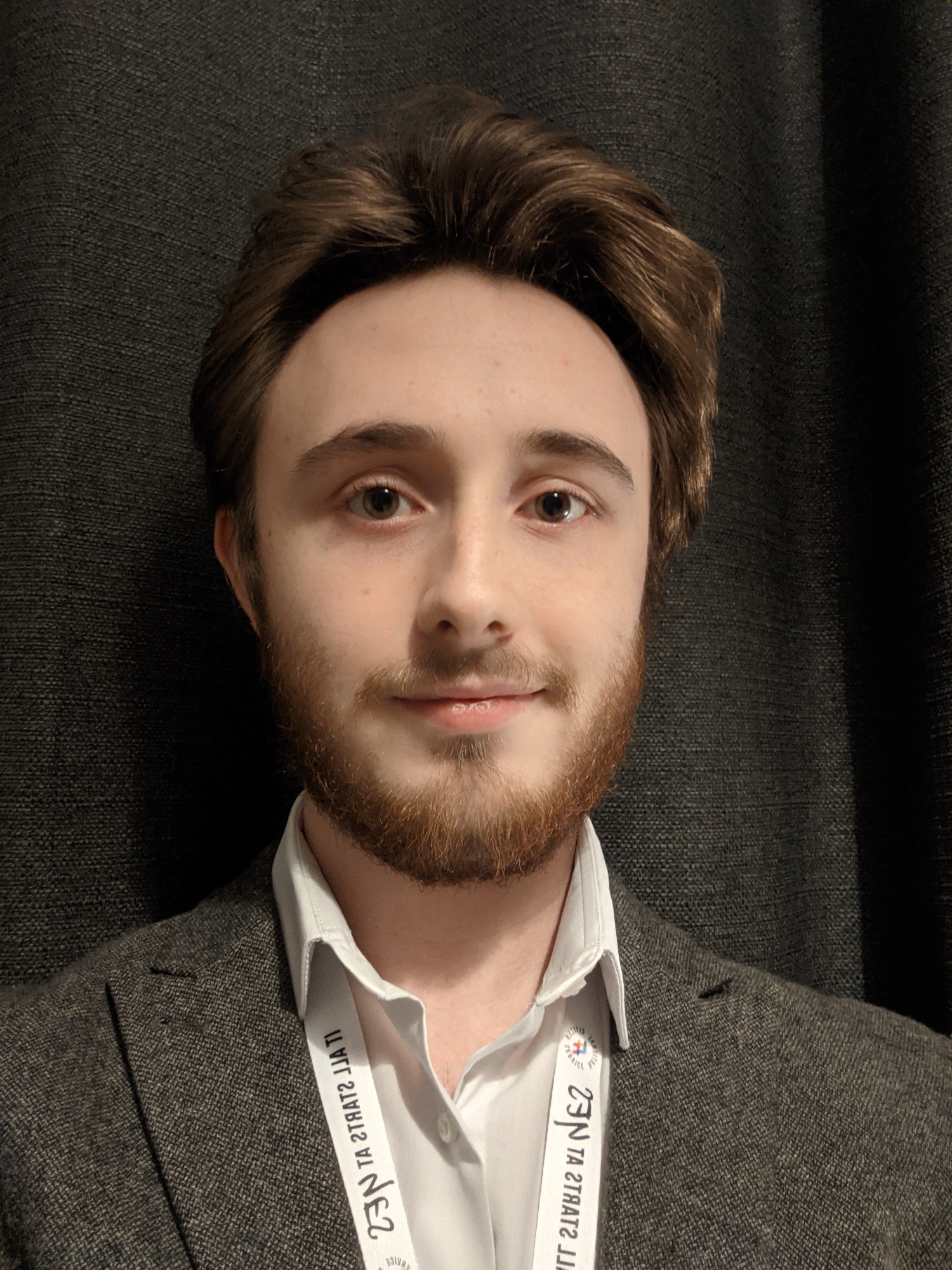 experiment with) modern web technologies that big tech companies use for their web services. It has been a difficult, yet absolutely satisfying and an exciting challenge.
"Further Maths was my favourite subject at A-Level and whilst it was huge leap from normal Maths at A-Level, I honestly really enjoyed the challenge a particularly complex question would provide. Plus, part of the course perfectly complimented one of my first-year modules at university.
"I now hope to go on an pursue a postgraduate degree or doctorate within Computing at a university in continental Europe and aim to make a career as a senior engineer within broadcasting, either with TV or with the web. The problem of getting content from a couple of cameras out to the wider world is one I find fascinating and would love to be part of its further development, especially with the rapid rise of live streaming on the internet (e.g. YouTube, Twitch, Netflix, TV on demand etc)
"The community built within Corby Business Academy, especially the teachers, helped extraordinarily in supporting me to achieve what I wanted during my school years. There is always someone you can ask or talk to if you need help, regardless of what you need. I think it is an understatement to say that I would not be where I am today without it.
"The opportunities given to me within my time at Corby Business Academy including the EPQ and Senior Student Tea, in addition to classes, helped me to develop skills that employers are craving for. These include teamwork, time management, responsibility, and so on. How the classes are taught also help to close the gap between school and university.
"During the summer after leaving Corby Business Academy Sixth Form, I worked with NCS to help deliver two three-week waves of their summer program. This included travelling with my teams to Lancashire and Surrey for adventure and team-building activities, as well as building their individual confidence and skills. Whilst doing this, I learnt what it was like to have a high level of responsibility and how to plan and coordinate logically in a short period of time. These skills have helped since moving to university and being part of multiple projects and opportunities.
"I would advise any students starting Sixth Form in September to keep on top of work, and early on as it's quite hard to catch up later in the year when exams come up. Also try and take advantage of all and any opportunities available to you."
If you previously attended Corby Business Academy and would like to become part of our Alumni please complete the form below and/or join our Alumni on LinkedIn.