Bus Information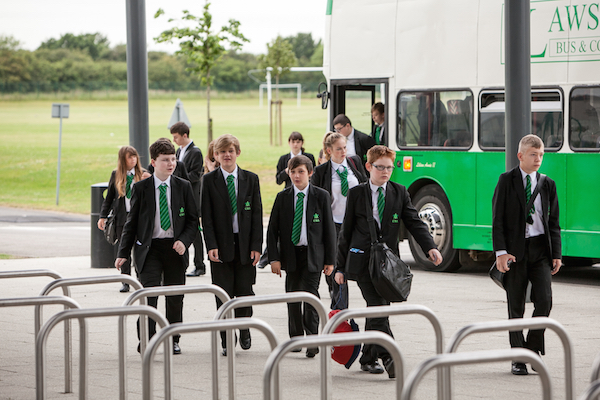 A representative from Northamptonshire Highways visited our Academy during 2016 to talk to our students about how to use the county's bus services smoothly.
Transport Compliance Officer Geoffrey Beedell gave an assembly to our Key Stage 3 and Key Stage 4 students to talk to them about using mainstream and public transport.
The assembly gave the students advice on a variety of topics, including how to replace lost of damaged bus passes for a small fee of £15 and how to retrieve lost belongings.
He reassured the students not to panic if their school bus is late and advised them to call home, the Academy or Northamptonshire Highways if the service is more than 20 minutes late.
Mr Beedell also reminded students that bus passes can be withdrawn for serious breaches of the county council's Code of Conduct.
To read Northamptonshire County Council's Code of Conduct for passengers on mainstream and public transport click here
The last bus leaves the school at 5pm on Mondays, Tuesdays, Wednesdays and Thursdays. There is no late bus on Fridays.