Bus Information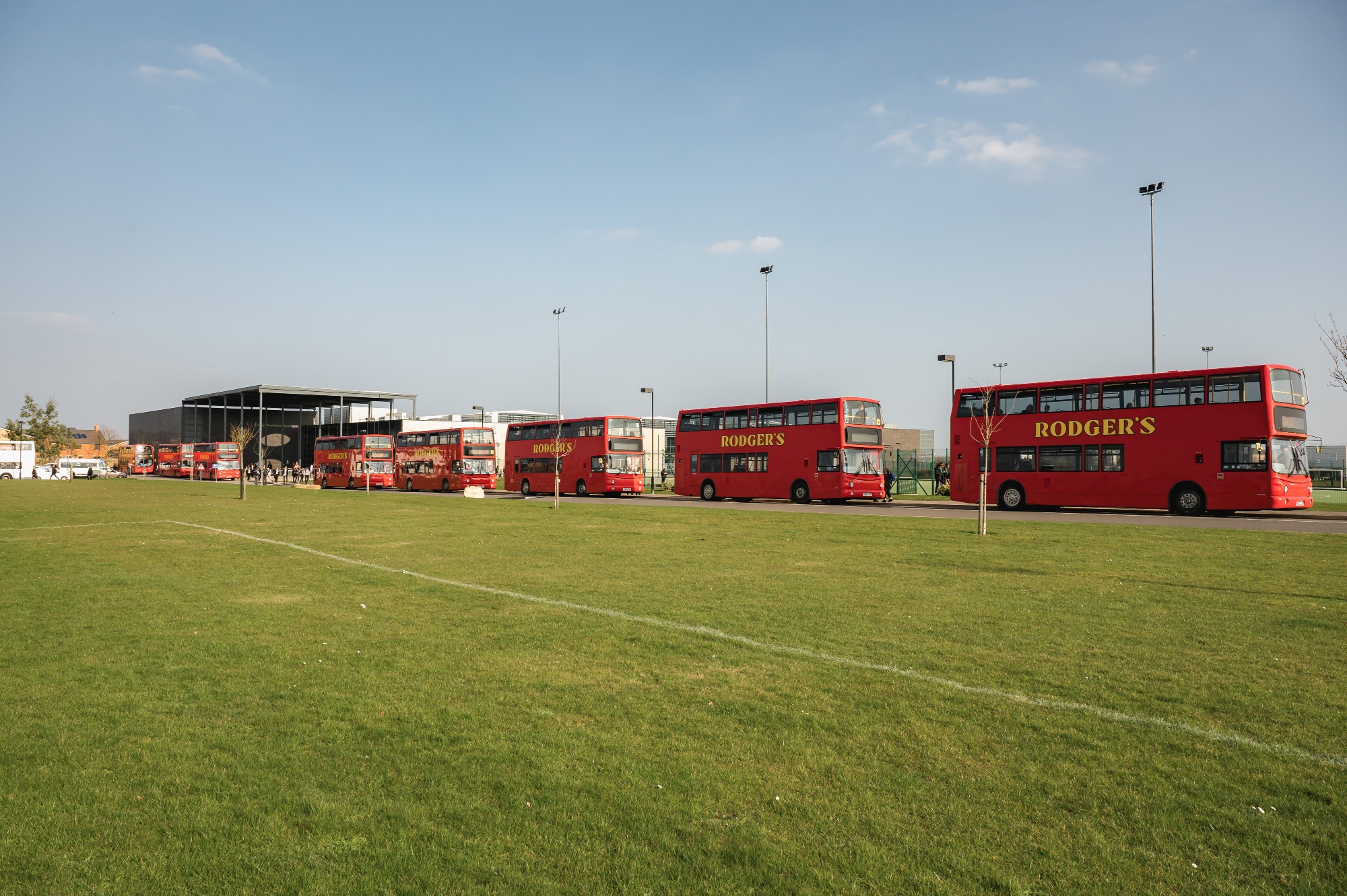 Main Bus Timetable
Please click the link at the bottom of this page to view the main bus timetable.
Enrichment Bus
Corby Business Academy provides students with the fantastic opportunity to continue their studies during our Session 6 Enrichments.
To ensure students can attend our session 6 enrichments Corby Business Academy run a Session 6 bus service. The Session 6 buses arrive at the Academy at 3.55 p.m. ready for the students to board at 4.00 p.m. and will usually be ready to depart the Academy at 4.10 p.m.
There are two Session 6 bus routes that students can use to get home, please view each route in the tabs below to identify which bus route you will use to get home.
Bus A - Bus Route
Gainsborough Road Lidl
Gainsborough Road/Blake Road (bus stop)
Sower Leys (bus stop)
Tesco Express/Oakley Vale (bus stop)
Morrisons (bus stop)
Danesholme Road (bus stop)
Colyers Avenue playing field (bus stop)
Gainsborough Road/Greenhill Rise
Greenhill Rise Shops
Beanfield Avenue (shops)
Bus B - Bus Route
Weldon - Londis
Little Stanion
Old Village/Opposite St John's Church
Saxon Crown
Forest Gate Road
(Turn left into) Occupation Road
(Turn left into) Studfall Avenue
(Turn right) Cottingham Road
(Turn right) Willowbrook Road
(Turn left) Kingsthorpe/Pytchley Shops
Willowbrook Road/Water Tower
Willowbrook Road/Chestnut Avenue
Rockingham Road/White Post Court
Rockingham Road/Pen Green Centre
Rockingham Road/Maddisons
To read North Northamptonshire Council's Code of Conduct for passengers on mainstream and public transport click here.
The late bus leaves the Academy at 4.10 p.m. on Mondays, Tuesdays, Wednesdays, Thursdays and Fridays.