Mental Health
What is mental health?
Mental health can be grouped into two broad categories – psychotic and neurotic.
Psychotic systems interfere with a person's perception of reality impairing thoughts and judgements, such as:
Schizophrenia
Bipolar disorder
Neurotic conditions are extreme forms of emotional experiences such as:
There is no exact cause of mental illness but it is thought to be a combination of environmental, physical and psychological factors. Difficult events in a person's life can also be known to trigger a period of mental health problems and concerns.
How do I check if my child has a mental health illness?
A mental health illness is not something that can be picked up on tests. A check in with your local GP may help you with common issues such as anxiety and depression. However, an experienced psychiatrist or clinical psychologist would be consultant for more advanced concerns.
Please click the following link for more information:
Get help with low mood, sadness or depression - NHS (www.nhs.uk)
Can someone at school help?
In the Academy, we have a dedicated Student Care team. We are unable to give medical advice but we can be there to listen and support you or your child/ren to the correct place for help.
Our Place are offering a free online course for parents on understanding how the COVID pandemic may have affected your teenager emotionally. They start by thinking about your experience of the pandemic, and then look at your teenager's experience and how it may have affected them. For more information, please click here. They also offer a free taster course for teenagers only on understanding their brain.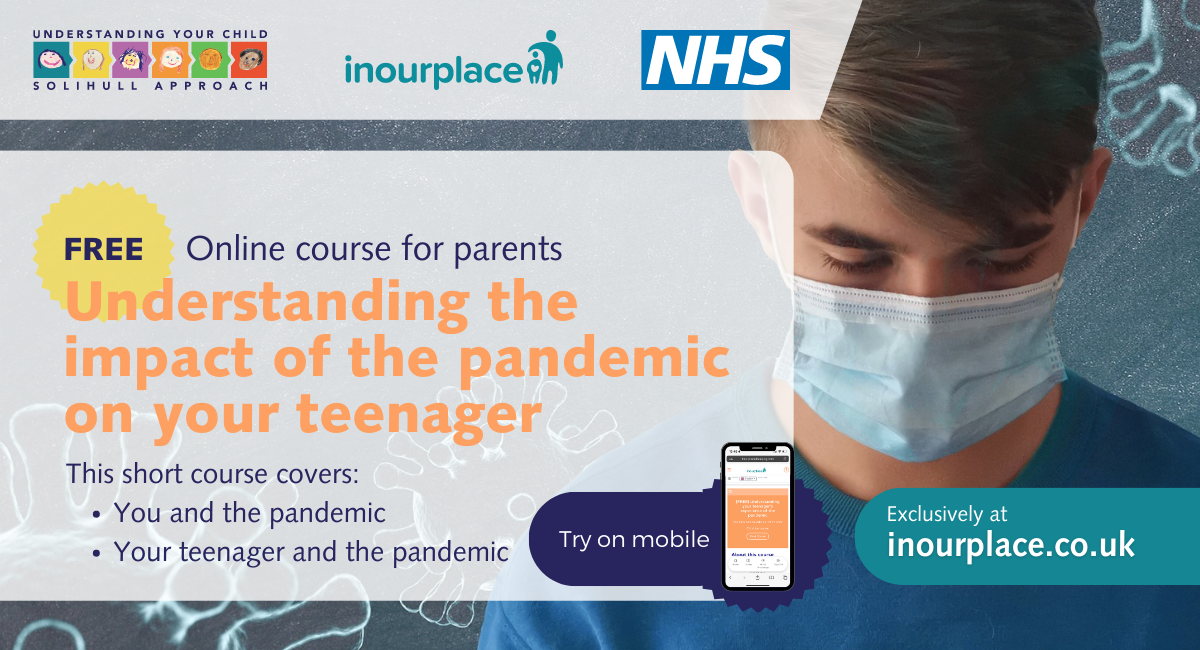 Click the link above and read on for more help and advice for dealing with mental health and young adults.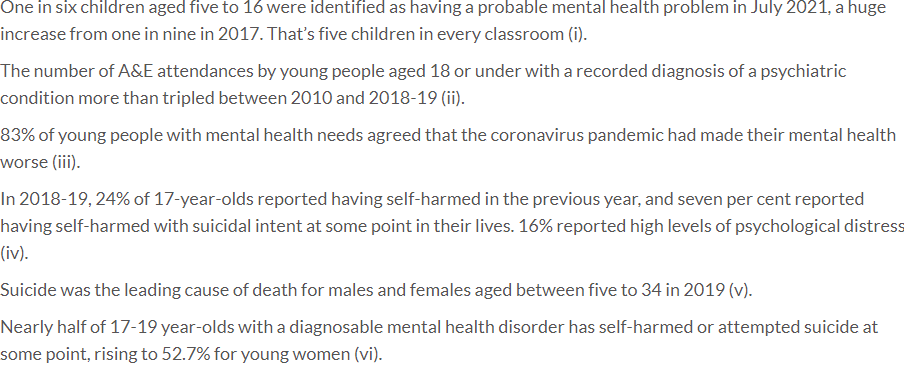 Action for Happiness is a movement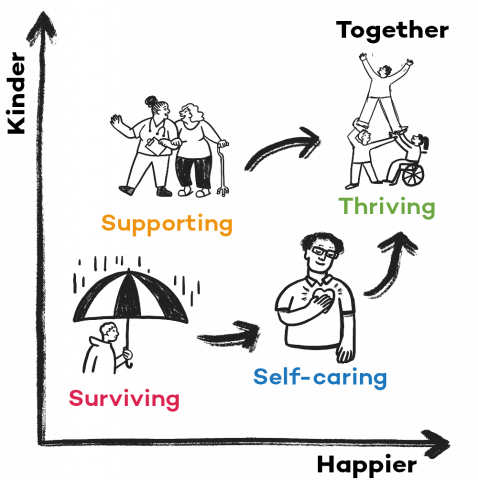 of people taking action to create a happier world, together, with a culture that prioritises happiness and kindness.
People's overall wellbeing is the 'ultimate good' and everything else in our society should contribute to this. We can't choose our circumstances and there will always be good and bad times, but we can learn about what makes us happy and we can take actions with the aim to create more happiness for ourselves and the people around us.
Happiness is not about ignoring difficult feelings. Being present with all our emotions - and feeling sad when we need to - contributes to wellbeing in the longer term. A happier world comes from bringing happiness to others as well as ourselves. Happiness is a not a solo pursuit. When we connect together it's easier to make happiness a habit, feel a sense of belonging and have a positive impact.
Mindful March
Let's pause, breathe and notice, so we can respond more mindfully.