Open Evening 2022
September 2023 Intake
Dear Parents, Carers and prospective Students,
Thank you for considering Corby Business Academy as your choice of secondary school. We appreciate that this is an important decision and want to support you in these times.
Year 6 Open Evening will take place on Wednesday 28th September 2022 at 5.00p.m. until 7.30p.m. There will be a presentation delivered by the Principal, Mr S. Underwood at 5.15p.m, 6.00p.m. and 6.45p.m. You will also have an opportunity to walk around the Academy and speak with various members of staff.
We are also delighted to offer the opportunity to tour the Academy during the school day. We are holding our tours on Thursday 29th and Friday 30th September 2022 at 9a.m., 11.45a.m and 2.15p.m. Pre-booking is essential for the tours as places are limited. Please book here.
Tours for the Unit can be booked here.
Please click below to view our Prospectus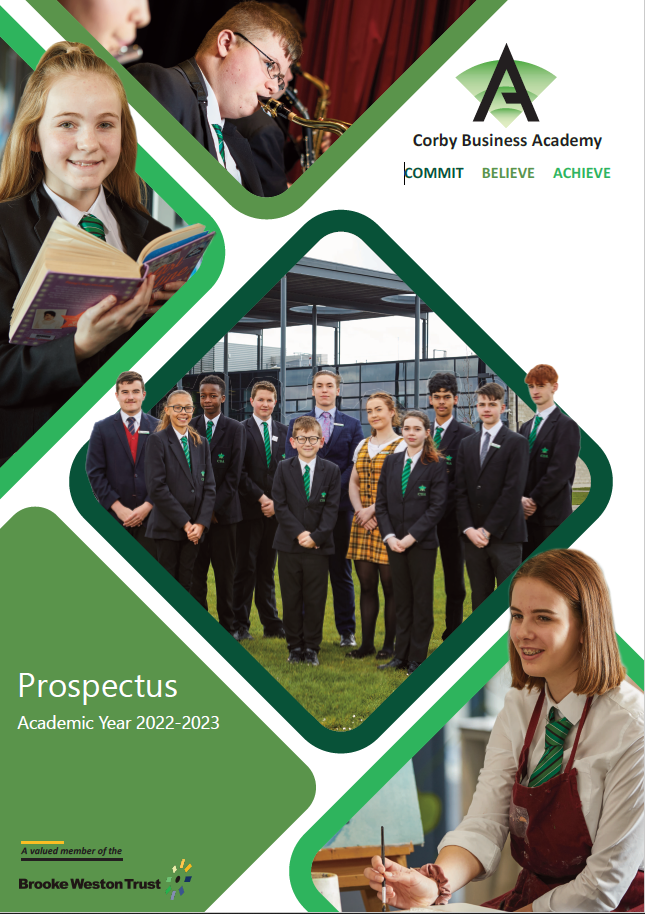 Virtual Tour
Virtual Open Event Tour

Unit Virtual Open Event Tour
Admissions
To find out more about Admissions and to view our Admissions Arrangements Page please click here.