Restaurant
At Corby Business Academy we strive to produce a menu that appeals to as many of our students as possible. We use fresh wholesome ingredients and follow nutritionally balanced recipes which conform with the governments school food plan. In 2014, we won the healthy eating restaurant of the year in the Northamptonshire food and drinks awards which we are very proud of. We feel the food we offer is not only great tasting but also healthy and satisfying which makes our students and staff want to eat in our restaurant every day.
Please note that Corby Business Academy operate a three-week rotational lunch menu. Details of which menu will be available for each week can be found below. Please note the breakfast offer remains the same each week.

Please click on the images to enlarge the menus.
Breakfast Menu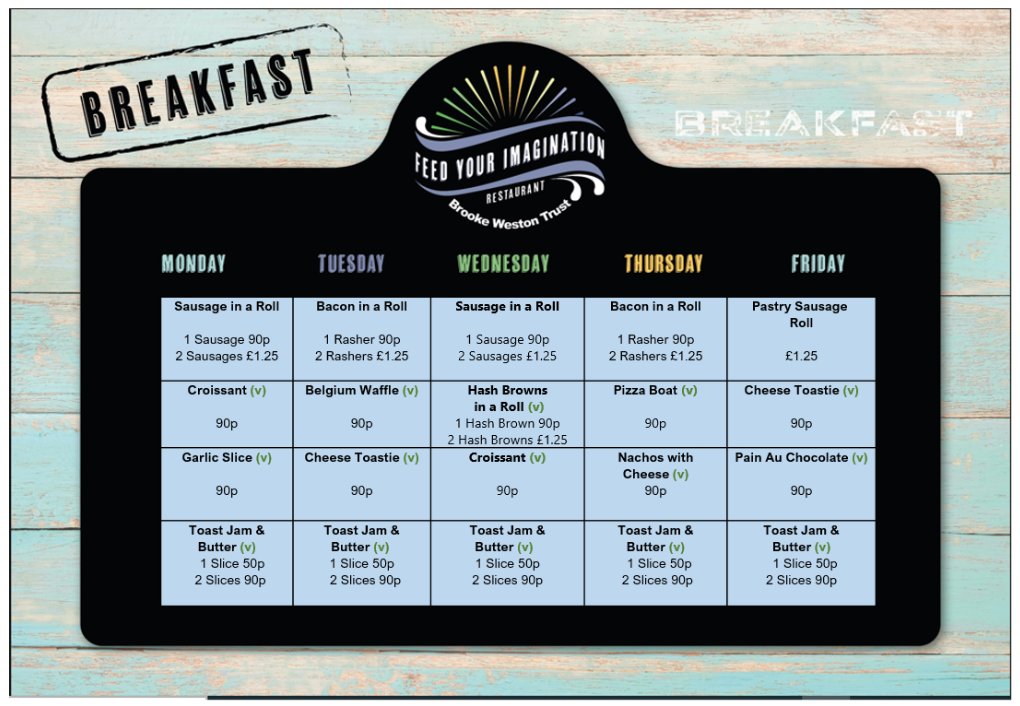 Lunch Menu Week 1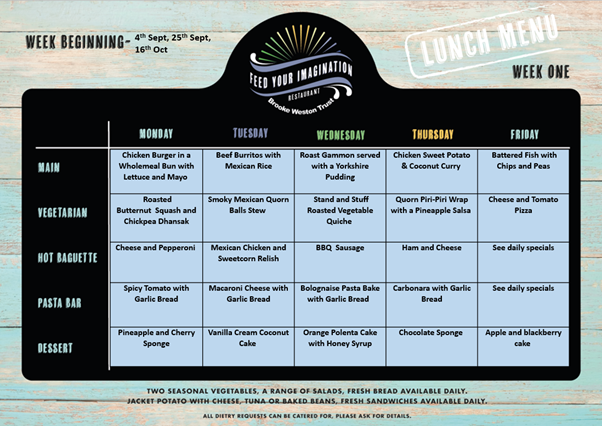 Lunch Menu Week 2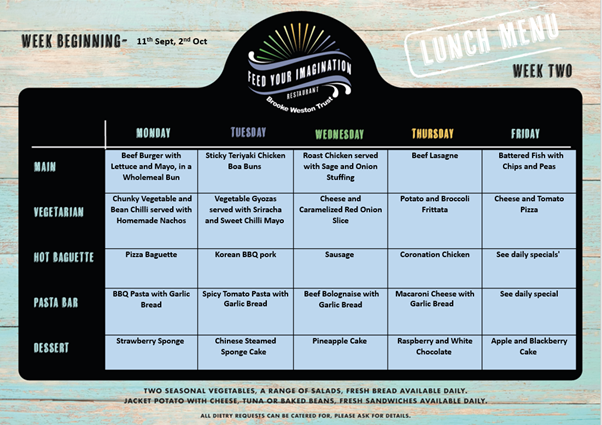 Lunch Menu Week 3
Price List For Mid-Morning Break (September 2023)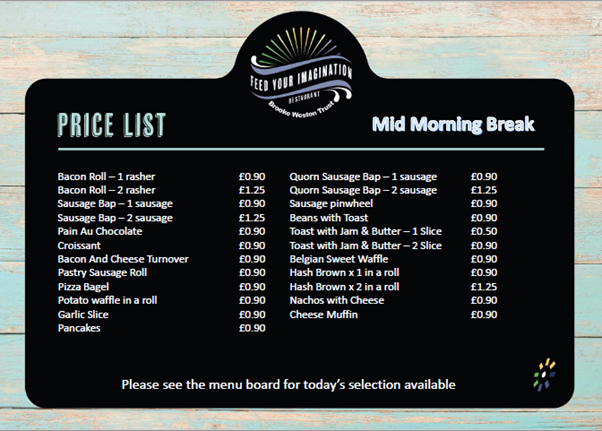 Price List For Lunch (September 2023)