September 2023 Intake
September 2023 Intake
Dear Parents, Carers and prospective Students,
Thank you for considering Corby Business Academy as your choice of Sixth Form, we appreciate that this is an important decision and want to support you in these times.
As you will see, our Sixth Form provision provides a wealth of opportunities. We are proud of the high quality destinations that our students accomplish, and the extremely high percentage of students that achieve their first choice destination.
The Academy's provision enables students to access high academic attainment, as well as establish holistic development for the next stage of their careers or education. Our community ethos and excellent staff-student relationships provides a wealth of opportunities for all students.
Please contact us at enquiries@corbybusinessacademy.org if you wish to arrange a tour of our Sixth Form provision and facilities.

Application Form

To apply for a place at Corby Business Academy's Sixth Form, please complete our online application form.
Please note that the deadline for applications is: TBC
Student Voice
View the profiles below to find out more about our students' experiences at the Academy.
Sullivan Rymarz
Head Boy - Year 13
Studying: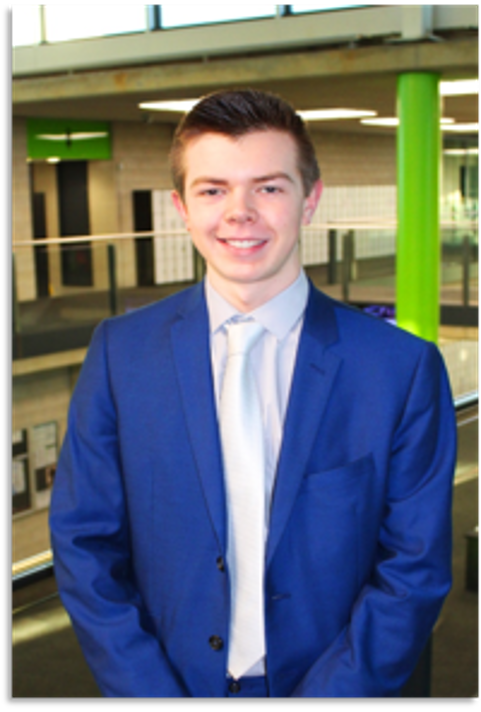 A-Level French
A-Level History
A-Level Music
The Extended Project Qualification

Reason to study at Corby Business Academy:
I chose Corby Business Academy Sixth Form due to its great track record and the opportunities available to us. They support work experience and career insight is provided by the Careers team and Sixth Form staff.

"I am the Head Boy at the school, so my role is to represent every student alongside the other Senior Leaders. I want everybody in the Academy feel welcome and comfortable with where they are working."
Tayla Kelly
Head Girl - Year 13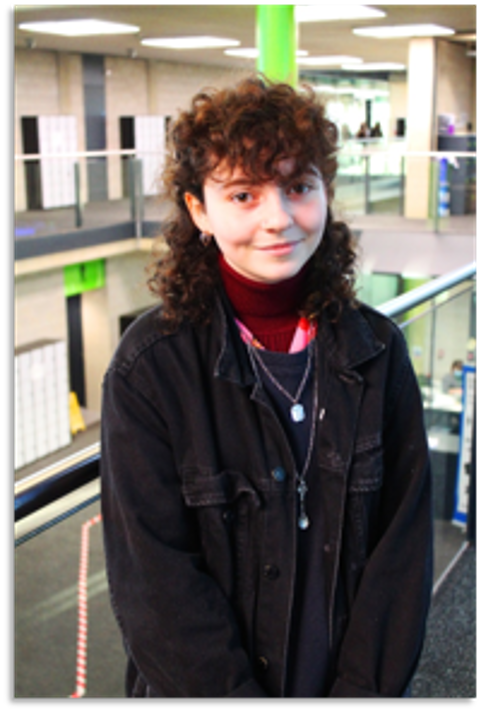 Studying:
A-Level Biology
A-Level English
A-Level Maths
Reason to study at Corby Business Academy:
I chose to stay at Corby Business Academy to further my education in an environment that I was familiar with and where I had a good understanding of the subjects on offer.

"My interests are playing bass, skateboarding and performing arts. I hope to study Theatre & English at University and go into an education based career."
Michal Wasilewski
Deputy Head Boy - Year 13
Studying: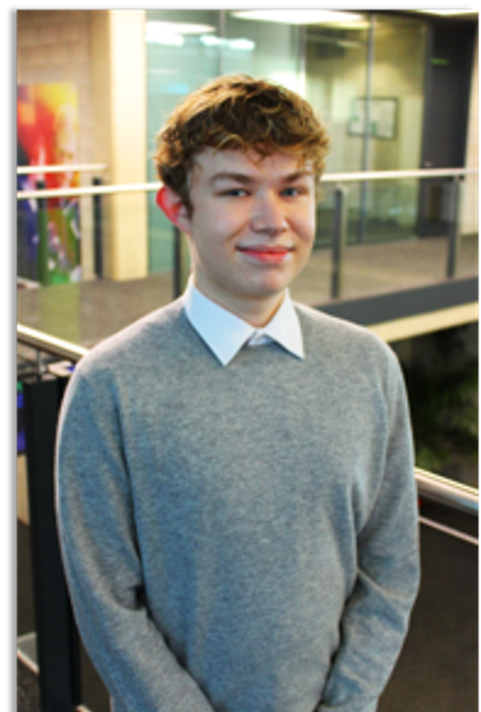 A-Level Maths
A-Level Physicals
The Extended Project Qualification

Reason to study at Corby Business Academy:
I chose to study Sixth Form at Corby Business Academy because of the rigorous and innovative standards of teaching and learning. I value the independent, high quality career education and above all I love the diverse range of extracurricular actives.

"I felt this was the right pathway for me because of my strong background in critical thinking and problem solving.
As Deputy Head Boy I strive to resolve student concerns, driving necessary changes for the school culture."
Josh Haigh
Deputy Head Boy - Year 13
Studying: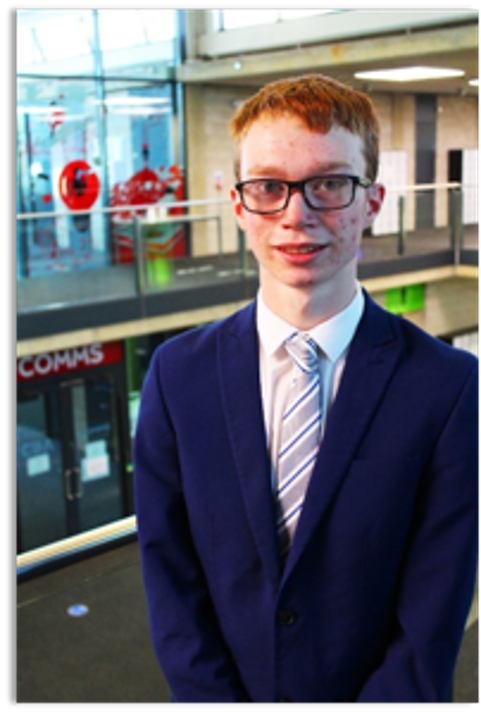 A-Level Biology
A-Level Business
A-Level Chemistry
The Extended Project Qualification

Reason to study at Corby Business Academy:
The reason for choosing Corby Business Academy for A-Level is because I am comfortable with the environment, and all teachers are friendly and helpful.

"Through my role as Deputy Head Boy, I hope to promote the wide range of activities available for you through your time at the Academy."
Ronni Hnatejko
Deputy Head Girl - Year 13
Studying: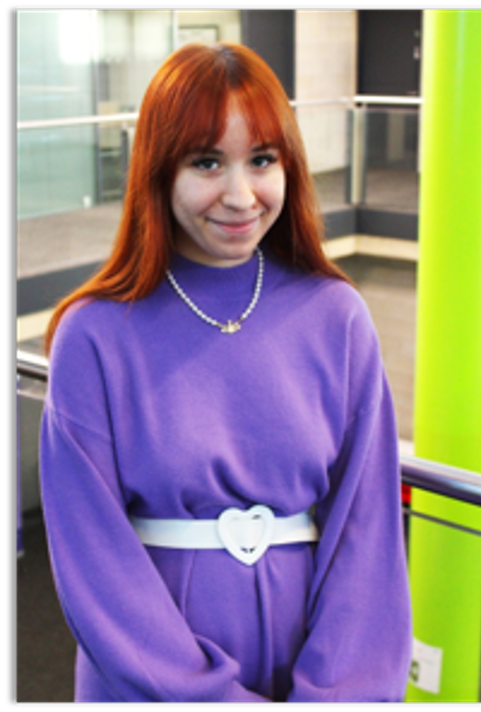 A-Level Maths
A-Level Further Maths
A-Level Physicals

Reason to study at Corby Business Academy:
I chose to stay at Corby Business Academy for Sixth Form because it was a familiar atmosphere that I wanted to keep attending. The Maths department at Corby Business Academy is very strong, and one of the leading reasons why I chose to continue my education here.

"As Deputy Head Girl, I want to promote student opinions and change."
Bethany Hope
Deputy Head Girl - Year 13
Studying: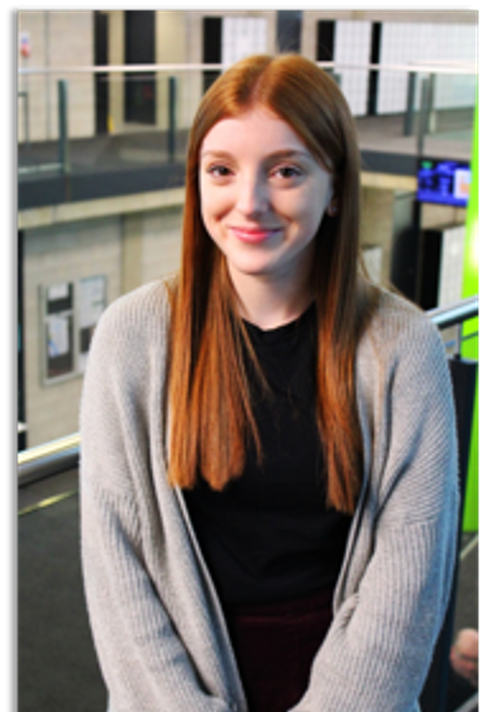 A-Level English Language
A-Level English Literature
A-Level Geography
A-Level Psychology

Reason to study Corby Business Academy:
I chose to stay at Corby Business Academy because I wanted to stay in the same environment where I knew all of the teachers and what the school stands for.

"Through my role as Deputy Head Girl, I want to be someone who students can come and talk to."
Camille Wooton
Ambassador for Student Voice - Year 13
Studying: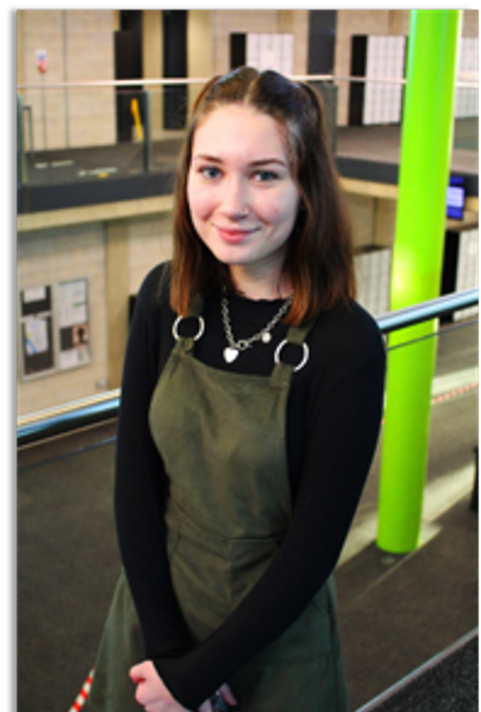 A-Level English
A-Level History
BTEC Health and Social Care

Reason to study at Corby Business Academy:
I initially wanted to go to college however, Sixth Form offered a wider range of study opportunities and will provide me with more jobs prospects and university offers in the future.

"My role as an ambassador is to help around the Academy and to take in any advice from students. I will also listen to the students and help them with lessons or improving the school."
Trinity Kingston
Ambassador for Mental Health - Year 13
Studying: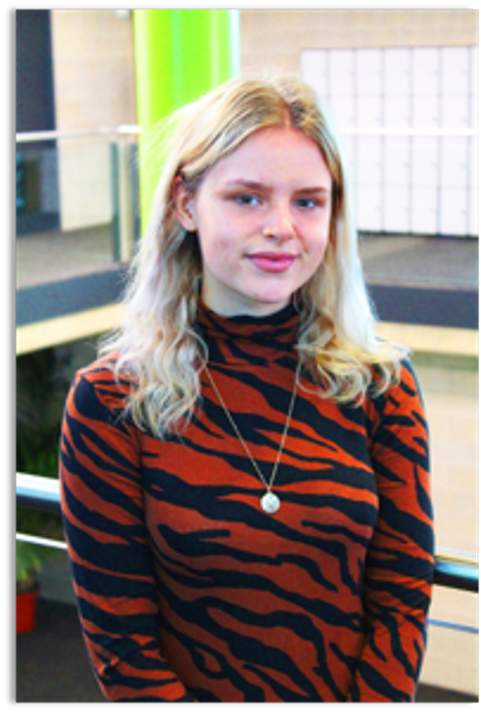 A-Level Biology
A-Level English
A-Level Maths
A-Level Psychology

Reason to study at Corby Business Academy:
I chose to stay in Sixth Form at Corby Business Academy to continue my favourite subjects and to learn to become a more independent student.

"As a mental health ambassador, I want to support and help with any student concerns."
Nylissa Lay
Ambassador for Mental Health - Year 13
Studying: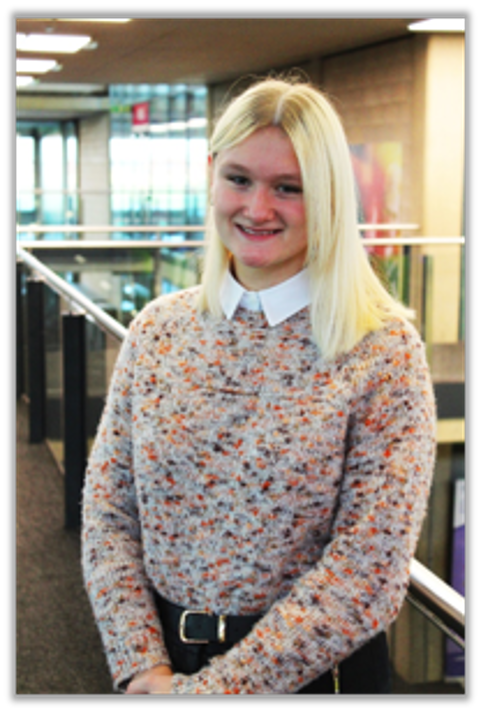 A-Level Biology
A-Level Geography
A-Level Psychology

Reason to study at Corby Business Academy:
I chose to stay on for Sixth Form at Corby Business Academy because I have a good relationship with my subject teachers and wish to study my interests at a higher level.

"My interests are making and playing music, spending time with friends and family."
Erica Icke
Ambassador for Sport - Year 13
Studying: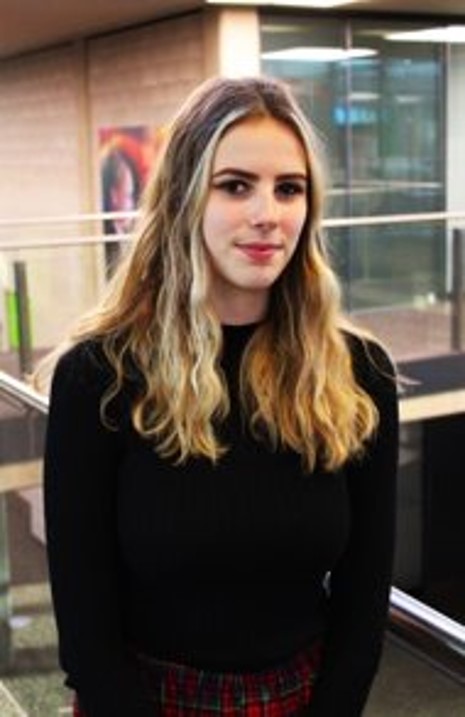 ALevel Geography
ALevel Psychology
BTEC Sport

Reason to study at Corby Business Academy:
I chose to stay in Sixth Form as I am familiar with the teachers and I can carry on the subjects I enjoy. It will also help take me to study in university.

"I enjoy playing netball and socialising
with friends."
Alumni
We are proud of our former students and the high quality destinations they accomplish, an extremely high percentage achieve their first choice destination. Click on the link below to read our Alumni profiles, including our latest Oxbridge student Chantal's: