The Academy
Welcome
Thank you for your interest in Corby Business Academy, a place where each student and staff member is valued as a part of our close-knit community, and is encouraged to always aim high.
We have a dedicated and experienced team of staff that is committed to giving your child a high quality educational experience, nurturing and valuing their individual skills and aspirations. We work hard to ensure that our students have the best teaching and learning opportunities, good facilities and a full range of extra-curricular activities that run alongside their academic studies.
Our curriculum provides our students with breadth, depth and confidence and, during their time with us, they will be challenged with work that is tailored to their ability levels, and that encourages them to meet or exceed expectations.
They will also access high quality information and guidance about subject options at GCSE and A-level and the careers options that this allows them to pursue. Their classroom experience will be bolstered by trips, visits, and activities that will broaden their knowledge of subject areas, and equip them for life beyond the academy.
Our job as educators is to make sure that all the children in our care have the best possible learning and life experiences that will nurture both their brains and personalities, enabling their unique qualities to shine through.
We are proud of the exceptional facilities that we offer, and are also proud to be members of the Brooke Weston Trust. This means we have the support of a well-established organisation that educates thousands of students in Northamptonshire and Cambridgeshire. Our students attend inter-Trust activities, such as trips, sports competitions and the Combined Cadet Force. This additional component to their education means they can access opportunities and forge friendships at other schools.
Our formidable and experienced leadership team work closely alongside the Trust's Chief Education Officer for Secondary Academies Andy Burns . We look forward to taking Corby Business Academy on the next phase of its journey towards Outstanding and welcoming your child to our Academy.
Yours sincerely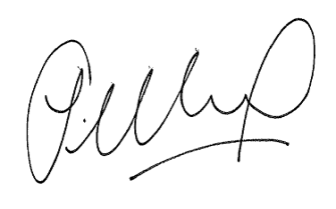 Simon Underwood
Principal