Unit Provision - Young Enterprise
The Unit Sixth Form participate in the Young Enterprise Team Programme each year.
The Team Programme is an enterprise journey for SEND students designed to aid transition from education into adulthood developing independent living and employability skills.
RS provide volunteer business advisers to work alongside the students and fund this enterprise project. Our business advisers, Bonnie Ghavami and Donna Constable, bring their knowledge and expertise from the world of work to guide the students as they set up and run their own student company. Each student takes on a job role and is responsible for an area of the business such as finance, sales or marketing.
Young Enterprise have introduced a competition for Team Programme students. The competition consists of three standalone competitions:
Best Logo Competition
Best Advert Competition
Best Presentation Competition
The results of these will then be considered to decide on 'Company of the Year'.
Through taking part in the Team Programme the students will have opportunities to develop confidence to communicate and interact with people in a variety of situations including: working as part of a team; gain confidence of handling money and understanding of numbers in a practical context; understand and develop essential life skills to help with transition into adulthood.
Please click on the drop-downs below to find out more about this year's Team Programme Company (Special Days) as well as the different competitions.
Bee Creative 2022
This year's Team Programme company is called 'Bee Creative'.
Our Managing Directors are Year 13 students, Michal Walczuk and Sophie Edwards.
The team thought it was important to promote teamwork and a sense of belonging after all the lockdowns and isolations due to COVID and selected a product which would involve the whole team.
The students decided to make marbled polymer clay trinket dishes.
The dishes are now available to buy at £4 each by contacting Miss Clark, Young Enterprise Link Teacher, nikki.clark@corbybusinessacademy.org or visiting DU5 in the Unit.
The Competitions
Bee Creative have been busy entering the Young Enterprise Team Programme competitions this year. The first competition was for 'Best Logo'.
The team decided on a more professional design and created a striking logo which was placed second.
The next competition was 'Best Advert' and we are proud to announce that the team won this competition.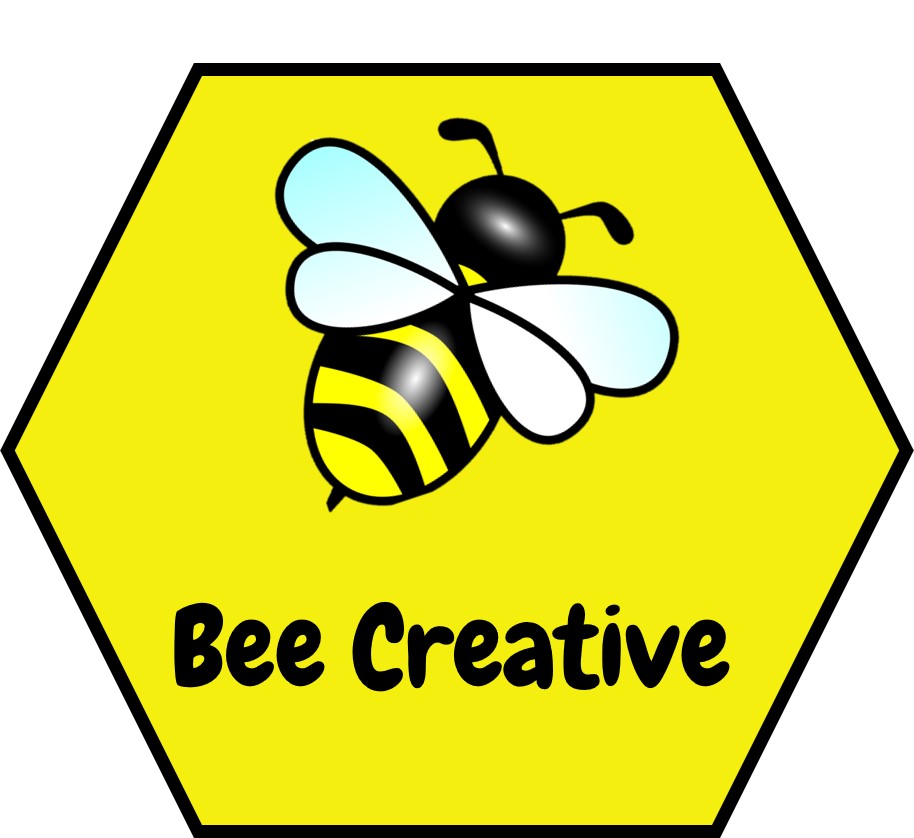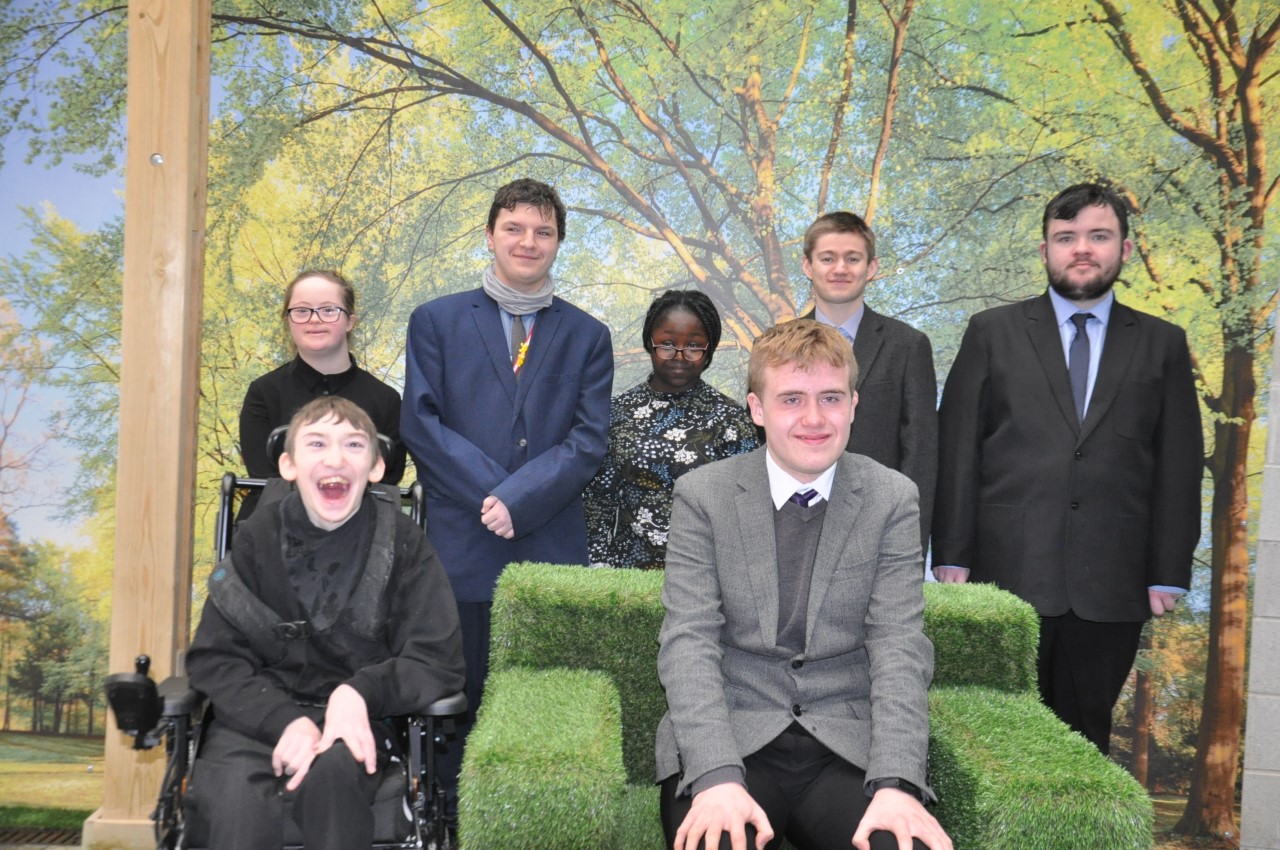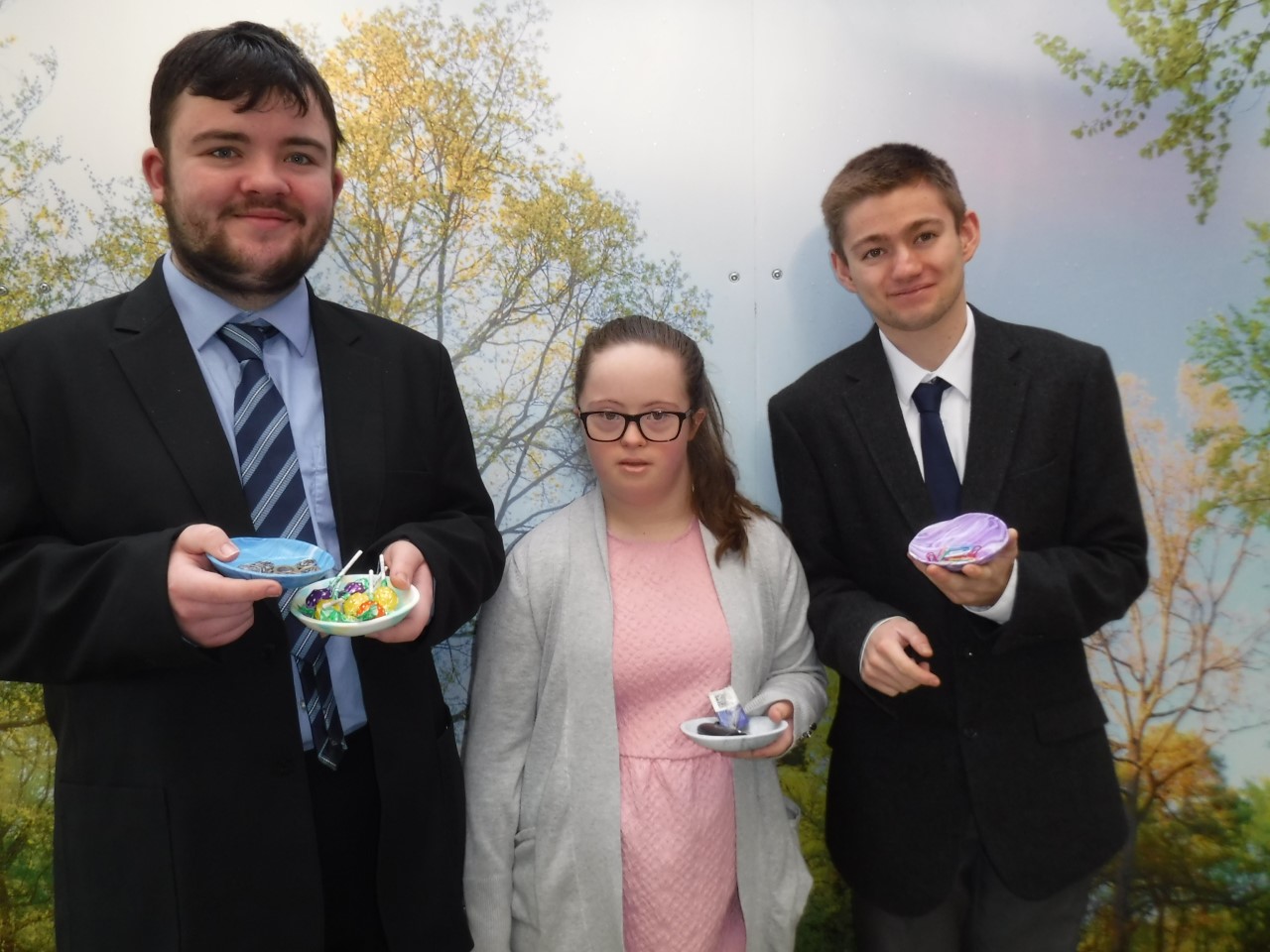 Bee Creative Presentation